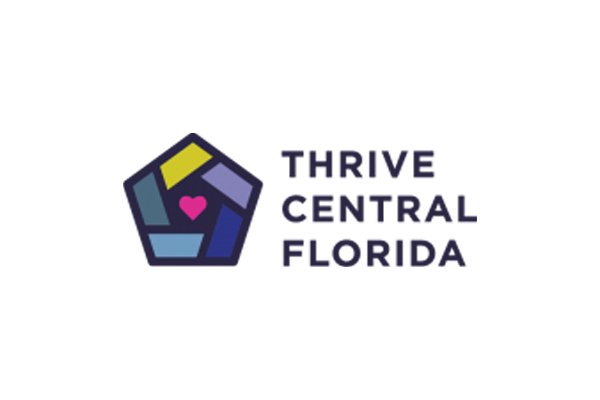 Central Florida Foundation Awards Fellowships for Thrive Central Florida
Graduate students at UCF Downtown to create plans to confront five critical regional challenges
ORLANDO, Fla. — February 11, 2021 — Central Florida Foundation announces fellowships have been awarded to students from the University of Central Florida (UCF) to further develop Thrive Central Florida. Thrive is the Foundation's new framework for addressing systemic change through a shared set of community goals. The graduate students will work with community stakeholders, including from the Foundation team, for one year to develop an action plan for each of the Thrive areas of impact:
Community & Social Connection: Rebecca Freihaut (PhD, Strategic Communication)
Economic Stability: Alexis Tsoukalas (PhD, Public Affairs Social Work Track)
Healthcare: Pam Dow (PhD, Public Affairs Health Management and Research Track)
Education: Jasmine Haynes (PhD, Public Affairs Social Work Track)
Livability: Jonathan McFarlane-Weinstein (Master of Science in Urban and Regional Planning)
The Fellows will conduct research and a literary review in their respective Thrive areas, engage nonprofits, local leaders and residents in a dialogue about their findings for their input in developing shared community goals, and will then identify where the Impact Funds will make investments to accelerate, scale, pilot, or fill gaps to meet the goals.
"This is a unique opportunity for our students to contribute their time and talents to help make this region an even better place to live, earn an education, work and raise a family," said Ross Wolf, interim assistant provost of UCF Downtown. "We're pleased to be part of this important initiative and the tremendous potential it brings."
Central Florida Foundation developed Thrive Central Florida to localize and implement the United Nations Sustainable Development Goals (SDGs) in the region. Thrive condenses the 17 SDGs into the five areas of impact listed above. Learn more and invest at cffound.org/thrive.
"Thrive is about discovery and curiosity, breaking down silos, implementing practical solutions, and making sure that they work," said Sandi Vidal, vice president of community strategies and initiatives at Central Florida Foundation. "In the past, it's been unclear who owns specific community issues and how to get to the end result. Thrive changes that by streamlining goals and incentivizing proven solutions for systems change."
The fellowship has been made possible by an investment from the Charles Stewart Mott Foundation to develop and implement Thrive Central Florida.
###
About Central Florida Foundation
Central Florida Foundation stewards philanthropic dollars on behalf of individuals, families, and nonprofits. We partner with people who are determined to make a difference in their community. Knowing that true change demands more than dollars and cents, we foster collaboration, fuel ideas, and spearhead the innovation that will transform our region for good. Learn more at www.cffound.org.