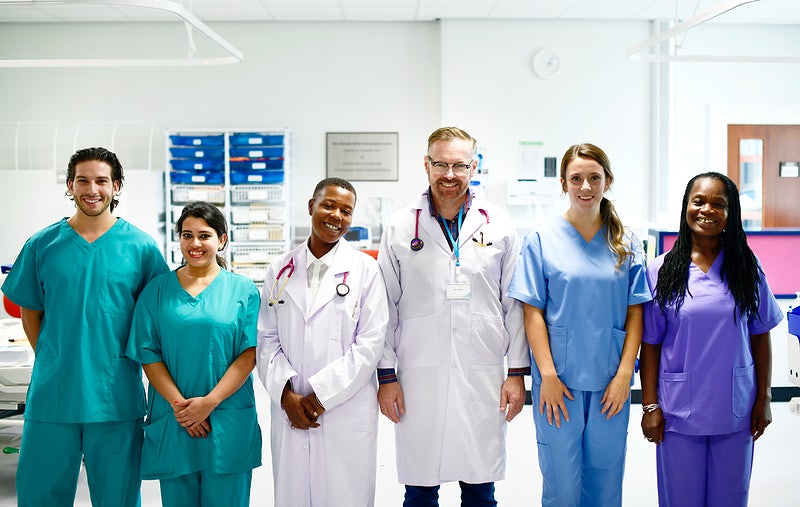 Nonprofit Medical Clinics Receive Grants for Winter Haven Residents
The Yardley, England, Trimmer, and Orlich Charities Fund at Central Florida Foundation has awarded a grant of $10,139.68 to GiveWell Community Foundation (GWCF) to assist residents in the Winter Haven area without access to affordable medical care. To achieve this, GWCF identified several nonprofit clinics serving the Winter Haven area to apply for grants. As a result, these three nonprofits were selected: Angels Care Center of Eloise, Central Florida Health Care, and The Haley Center.
Angels Care Center of Eloise is a faith-based primary care clinic that provides free health care to residents in the Eloise and Winter Haven area with no medical health insurance. Volunteer physicians provide free general health care at the facility, and the clinic negotiates with local medical centers to provide specialized services at reduced rates. Their "Dental, Orthopedic, Vision for Everyone" program received $6,139.68 to help cover costs of expensive procedures such as surgeries, glasses, hearing aids, and dentures. Visit angelscare-projectlove.com to learn more.
Central Florida Health Care (CFHC) is a medical clinic providing quality, accessible primary healthcare to the insured, uninsured, under-insured, and migrants of Polk County. Many
of their patients are diagnosed with several chronic diseases and conditions such as hypertension, diabetes, asthma, COPD, and heart disease. Patients often cannot adhere to their medication regimen because they cannot afford the cost of their medications. CFHC received $2,000 to help subsidize the cost of critical medications for qualifying patients at their health center in Winter Haven. Visit cfhconline.org to learn more.
The Haley Center is a medical facility that offers consistent, comprehensive, and quality care for low-income residents of Polk County. They are staffed by more than 40 medical providers who volunteer their time to provide care. Their pilot program aimed at addressing chronic abdominal disorders received $2,000. The Haley Center has identified abdominal disorders as a common medical issue for many of their patients, and through the pilot program, they hope to better treat and cure the disorder. Visit thehaleycenter.org to learn more.
Over the past 16 years, the Yardley, England, Trimmer, and Orlich Charities Fund at Central Florida Foundation has invested more than $240,000 to provide medical care for the residents of Winter Haven area who need it most. This philanthropic investment has made a tremendous impact on the overall health of our community, and GiveWell Community Foundation is grateful for this continued partnership.
About Give Well Community Foundation
GiveWell Community Foundation works with individuals, families, businesses, and nonprofits to build a stronger community throughout Polk, Hardee, and Highlands counties and beyond through charitable funds and competitive grant cycles. The Foundation is home to more than 300 charitable funds and the Impact Polk and Empower Polk grant cycles. GWCF has awarded $209 million in grants since its founding in 1997. To learn more about GWCF, visit givecf.org or call 863-683-3131.