March 01 2018 • CFF Team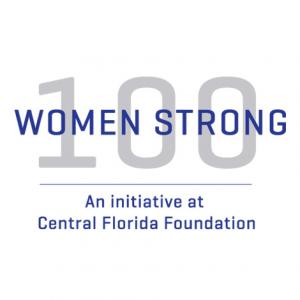 ORLANDO, Fla. (March 1, 2018) — A new pilot program aims to meet the social and emotional needs of young children in the Pine Hills community. The pilot program is supported by 100 Women Strong, a giving circle at Central Florida Foundation that focuses on empowering the lives of women and children in Central Florida.
The giving circle has partnered with the Early Learning Coalition of Orange County and the University of Central Florida to implement a pilot program to address the social and emotional needs of children ages 0-5. The program will be administered in two mainstream child care centers in Pine Hills, with the goal of implementing the program at additional centers in the future.
The pilot is a result of an initial feasibility study that UCF Psychology Associate Professor Kimberly Renk implemented at two small family-run childcare centers in Pine Hills during 2017 with previous funding from 100 Women Strong. Renk oversaw the study with the assistance of local community experts Neil Boris of Florida State University's Center for Prevention and Early Intervention Policy and the Early Learning Coalition of Orange County.
The study was designed to evaluate whether childcare providers could benefit from using the Circle of Security, a relationship-based early intervention program designed to enhance attachment security between parents and children. The Circle of Security model shows that when children feel secure from a young age and their attachment needs are met, they have greater self-esteem and better relationships with parents and other caregivers, such as childcare providers. They enter school ready to learn and are more likely to succeed later in life.
Initial findings from the study show that the childcare providers have built stronger connections with the infants and young children in their classrooms and gained a better recognition of their needs. For instance, caregivers understand why a baby is crying or making noise rather than attributing these behaviors to a child "just trying to get attention."
"The initial feasibility study definitely suggests that Circle of Security was helpful to our participating childcare providers," said Kim Renk, director of the Understanding Young Children and Families research laboratory at UCF. "Each of our providers has made a distinction between how they interacted with their children prior to the program versus after the program. They now talk about how their children's behavior tells them something about what the children need to feel safe, and how they are now working more consciously to meet those needs —"to fill their children's cups," so to speak."
Renk will continue to lead the research about the pilot program.
According to the 2016 Florida Kindergarten Readiness Screener, 45 percent of children entering kindergarten through Orange County Public Schools did not have the behavioral skills needed to learn due to the effects of trauma and high stress environments. This deficit can lead to a life of poverty, crime, financial insecurity, and mental health issues. Circle of Security may help to buffer the impact of such difficult issues.
"We are incredibly grateful to 100 Women Strong for recognizing the strong link between social-emotional development of very young children and school readiness," said Karen Willis, chief executive officer of Early Learning Coalition of Orange County. "This joint project with Dr. Renk gives child care workers concrete tools to help children build resiliency and self-management skills necessary to support learning."
Alongside this grant, members of 100 Women Strong have been actively involved with the two child care centers in Pine Hills in donating books, providing a new playground, and more. In this next phase of the project, members will continue to volunteer with the additional child care centers to implement a literacy project with the Adult Literacy League and the Early Learning Coalition of Orange County.
"It was a fulfilling experience to watch the childcare providers embrace the Circle of Security," said Avani Desai, co-chair of 100 Women Strong. "We look forward to expanding the program in 2018 to ensure all children have the foundation to succeed."
About 100 Women Strong
100 Women Strong is a giving circle at Central Florida Foundation that provides an exciting opportunity for women to join together in an engaging and meaningful way to give back to the Central Florida community. Each member makes an annual tax-deductible gift of $1,100 to a pooled fund and together they research and identify where their grants will go in the community to make an impact. Since 2006, 100 Women Strong has invested more than $500,000 in local initiatives to improve the lives of women and children. For more information, please visit www.cffound.org/100_women_strong.
About Central Florida Foundation
Central Florida Foundation is the place for people who want to invest in their community. The Foundation serves as the region's community foundation and is home to more than 400 charitable funds. The Foundation manages and invests funds, offers personalized service and expert giving advice, connects caring people, businesses, governments and organizations to local initiatives that build and inspire community, and empowers them to make informed decisions that make a difference now and in the future. Central Florida Foundation works with individuals, families, businesses, professional advisors and nonprofits. For more information on the Foundation, please visit www.cffound.org.
###