Three Embry-Riddle Students Fly High with Scholarships from the Alpha Eagle Aviation and Science Foundation Fund
Many young, bright minds dream of a career in the skies, but some find the barriers to entry into an aviation or science program insurmountable. Even in 2022, the majority of graduates with a degree in aviation or science are not students of color, international or female students. And with the rising cost of college tuition, aspiring pilots and engineers continue to put more on the line financially while pursuing their degrees.
The Alpha Eagle Aviation and Science Foundation Fund at Central Florida Foundation aims to give wings to these underrepresented Embry-Riddle students who struggle with tuition, providing them with the support they need to pursue their passions.
Soleih Gooden, 2021 scholarship recipient and aviation business administration student says: "As an international student, the scholarship opportunities available are quite scarce and difficult to attain. Being awarded this scholarship has not only alleviated the financial burden of affording college but has also restored in me a sense of hope for myself and others like me. This award has motivated me to work even harder and devote myself to becoming the best that I can be at my craft."
In addition to Gooden, Embry-Riddle students Chasity Johnson and Ruben Rosa Polonia also received scholarships from the the fund in 2021, preparing them to soar in their new aviation careers.
Thanks to generous individuals and families, Central Florida Foundation has awarded $3.1 million in scholarships since 1994 through unique scholarship funds that help support students in achieving their educational and professional goals. Learn more about our scholarship funds.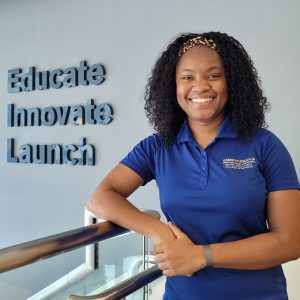 Soleih Gooden 2021 Recipient, BS in Aviation Business Administration, ERAU Class of 2021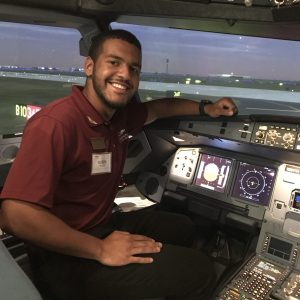 Ruben Rosa Polonia 2021 Recipient, BS in Aeronautical Science, ERAU Class of 2022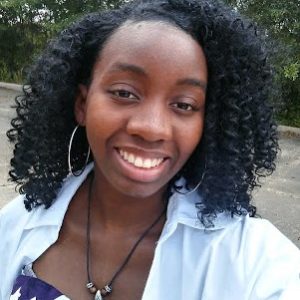 Chasity Johnson 2021 Recipient, BS in Aerospace Engineering, ERAU Class of 2021