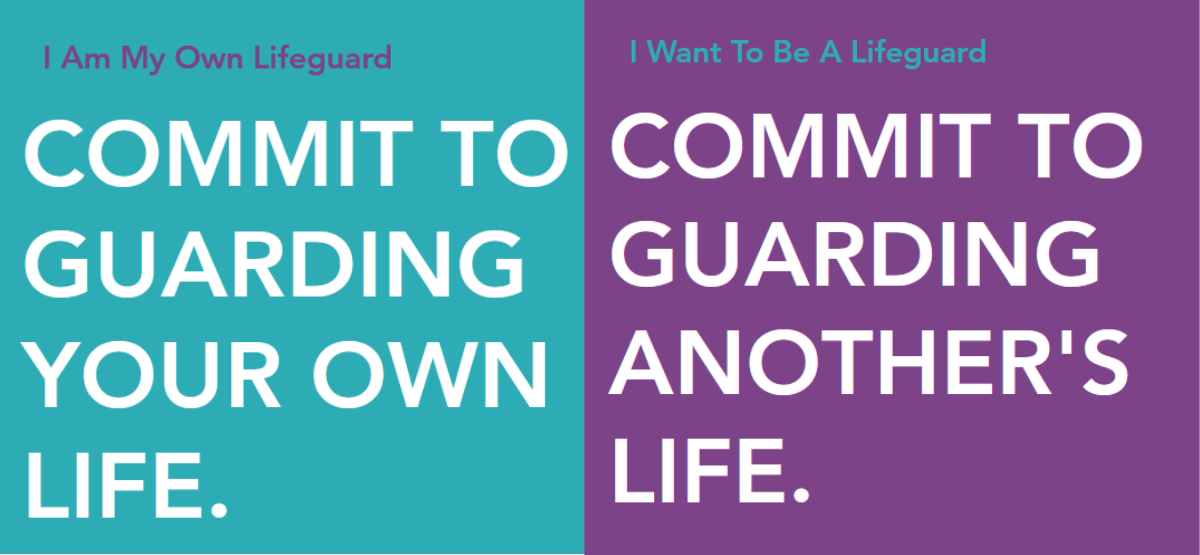 Saving Lives in Central Florida with the "You Are a Lifeguard" Campaign
In Florida, the second leading cause of death for youth ages 15-24 is suicide–and that was even before the COVID-19 pandemic peaked in the Sunshine State. The COVID-19 quarantine conditions isolated individuals physically and emotionally, making it hard for them to connect with loved ones or do the things they used to enjoy. These circumstances put many young people in a rough spot mentally, especially if mental illness was already a daily struggle.
With suicide prevention always top of mind, the Mental Health Association of Central Florida (MHACF) took initiative in facing this issue head on. They wanted children and young adults to know that they were not alone and that there are resources available to help them, even during these challenging times.
With the support of a $20,000 investment from Central Florida Foundation, the MHACF was able to launch the "You Are a Lifeguard" Campaign, a multichannel advertising initiative helping youths and young adults struggling with mental illness and suicidal thoughts to get the help they need. The campaign urges those who are struggling to value their own life by seeking help or, if they know someone who is struggling, to reach out and get them help and become a "Lifeguard".
A series of video public service announcements (PSAs) ran across TikTok, Instagram and Facebook, with variations aimed at reaching adolescents, young adults, and their parents separately. All the actors and participants in the videos had their own experiences with managing a mental illness or were directly connected to someone that had attempted suicide. The PSA campaign ran from July through November of 2021 with the digital PSA ads reaching over 600,000 of the target audience across all platforms and garnered 850 click-throughs to the website, along with an increase of 2,244 calls by May 2020 compared to May 2019–a huge success for the teams who worked on the project and the Central Florida community.
Here's how the effort helped local resident, "Carol."
"The Mental Health Association of Central Florida has been a God send. Alan has been one of the most helpful individuals. My son is relocating to the state of Florida. We didn't know how to proceed getting our son help and finding the mental illness resources he desperately needs. Alan has spent so much time with me, helping me through this daunting process. I can't begin to express my gratitude for all the kindness and compassion that this organization and Alan exhibit. I highly recommend the Mental Health Association of Central Florida and Alan to anyone who needs help navigating through the challenges associated with helping family members with mental illness. They are a beacon of help and hope."
During these hard times, people need to know support is ready and waiting. The more individuals who see, hear, and feel the support, the more lives that will be saved.
Learn more and take the pledge to be a lifeguard at YouAreALifeguard.org.