Rex & Suzie's Story: Endowment Fund
What if we told you that, together, we could help solve problems that haven't happened yet?
We believe it is possible – because we've made it happen before.
This is the story of two animal welfare supporters who would never meet three infant spider monkeys being trafficked into the United States, as their lifetimes would never overlap – yet, their stories are now forever woven together, thanks to a Forever Fund at the Foundation.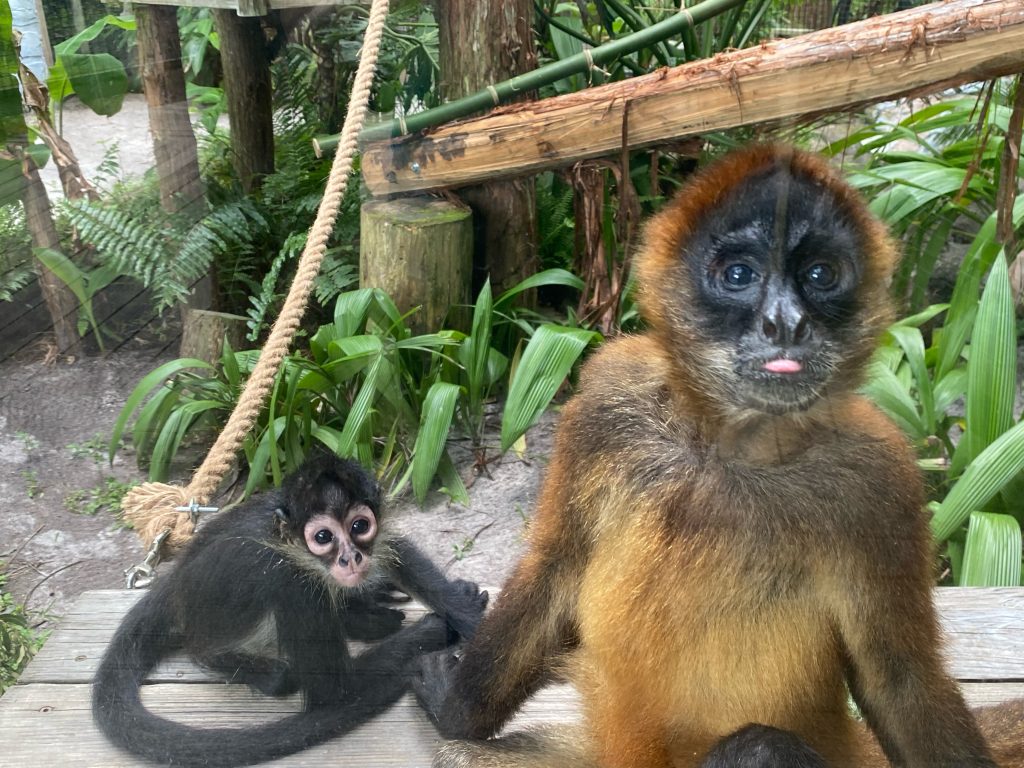 It's the year 2000 and Rex & Dulciza (Suzie) Stevens are longtime residents of Orlando. Suzie, who found herself in Central Florida by way of France and Brazil, and Rex, an employee of Hubbard Construction Company for many years, are seeking a way to create a family legacy – one that could care for the welfare of animals well after their lifetimes. Together, they found Central Florida Foundation and created an endowed fund, or Forever Fund, that would serve their passion with an understanding of unknown future community needs.
At this time, Mexican spider monkeys aren't even on the endangered species list, even though the population is currently dwindling at an alarming rate. It will be many more years before three infant spider monkeys are born somewhere in the Central America landscape some 700 miles away from Rex and Suzie's home in Central Florida. It will still be a bit longer before smugglers steal the infants away from their mother to be sold as house pets to private buyers.
The Rex V. Stevens and Dulciza Stevens Fund, established 22 years earlier, was the answer to this urgent need. A Forever Fund at the Foundation that serves the well-being of animals in the Central Florida area gave the support necessary to save an endangered species in need.
Thanks to the fact that these funds are stewarded by the Foundation, Sandi was able to swiftly jump into action, allowing the Central Florida Zoo to breath a bit easier as they prepared for the arrival of their newest residents.
The acclimation process wasn't easy. The Zoo knew that special care had to be given to these animals who were under extreme stress from a long, lonely, and unexpected voyage. After several months of allowing the spider monkeys to get used to their new environment, including meeting their surrogate adult spider monkey dad, Big Guy, Central Florida Zoo was excited to announce to the public of this incredible rescue story.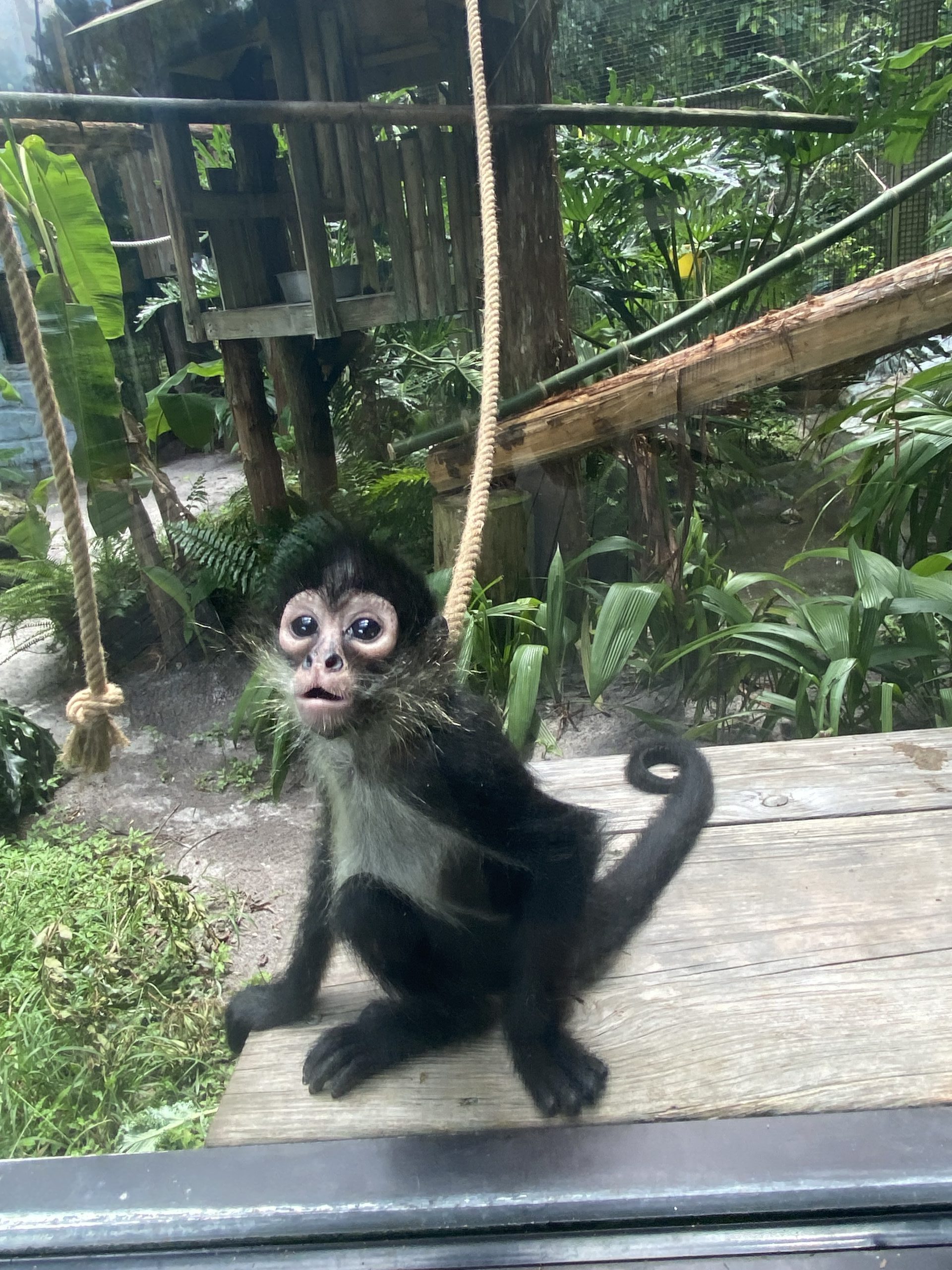 Affectionately named Sunny, Klaus and Violet after the siblings in Lemony Snicket's Series of Unfortunate Events, the three infant spider monkeys are now thriving in their new home. They will never be sold as house pets, forced to experience a stressful inter-country voyage into the unknown, or worry about food or water.
Thanks to two visionaries, Rex and Suzie Stevens, these spider monkeys have now made a family with Big Guy in Central Florida, as they help to delight zoo visitors and aid in educating a new generation of animal welfare supporters on the dangers of trafficking and the importance of working together to protect endangered species.
We don't know what problems will be waiting for us in 20 years, as we all know the unexpected nature of the future. Yet, we can still help to solve them now. We can invest today to weave together the interests of the present with the solutions of the future.
This is why Central Florida Foundation's mission is building community by building philanthropy.
And we are so thrilled to have Sunny, Violet and Klaus as a part of our community.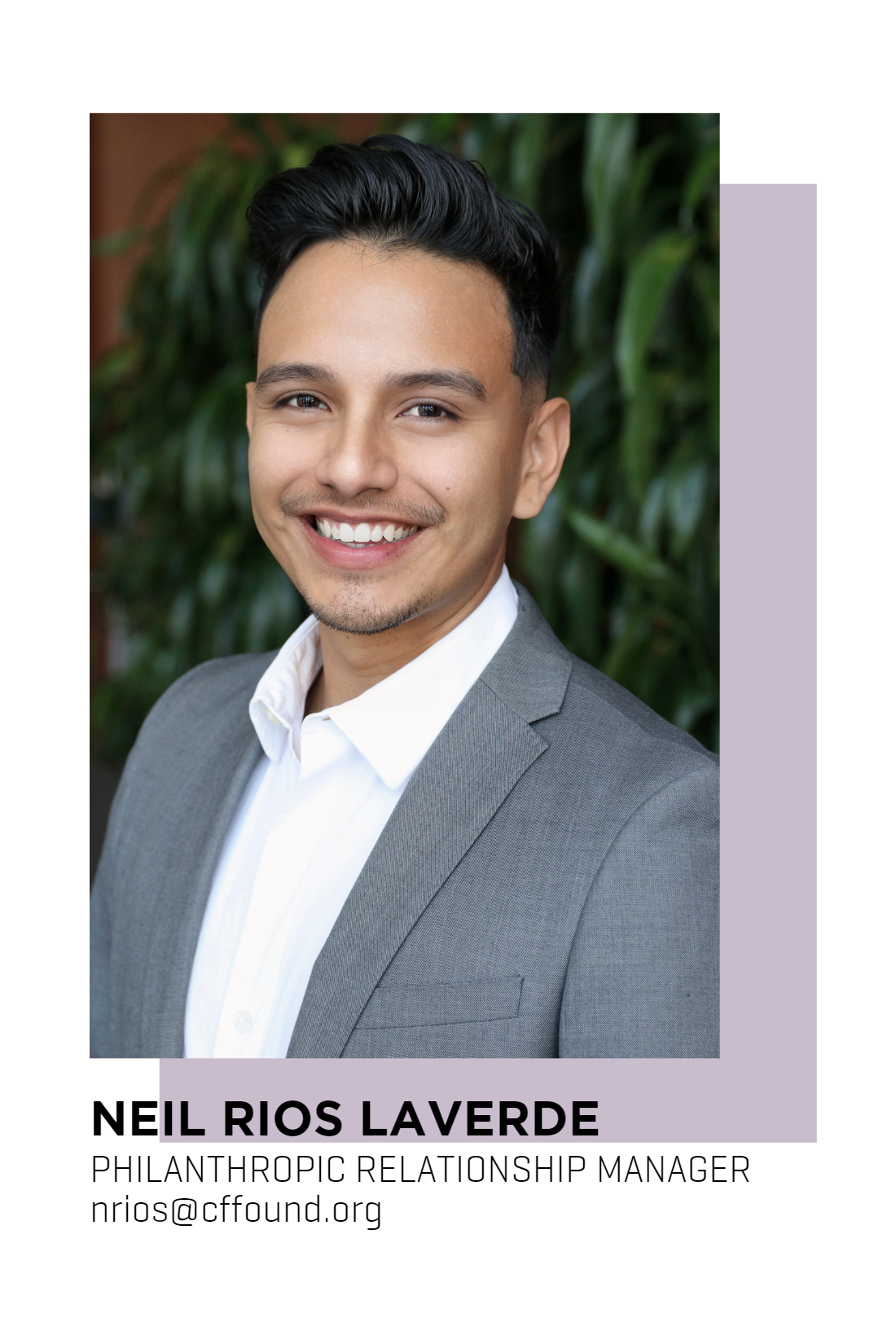 Let's start a conversation today.
Contact our philanthropy team to start your journey to being future problem solvers in partnership with Central Florida Foundation.

 

Tags: advisors, area of interest fund, endowed fund, endowment, forever fund, funds, grants