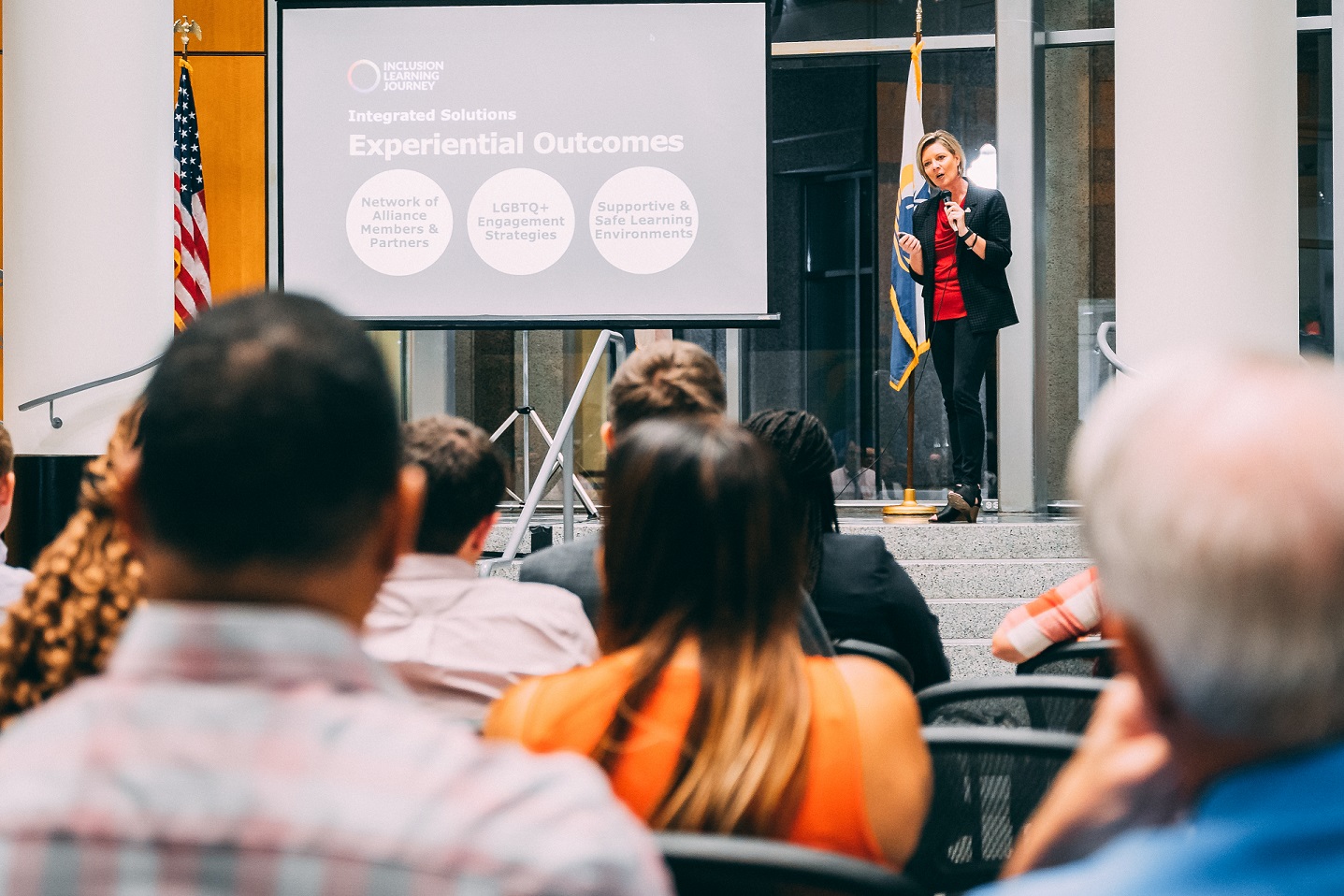 Rally Announces Eight Ventures Addressing Social Issues to Join Next Cohort
Orlando accelerator provides 16-weeks of mentorship and development to early stage companies
ORLANDO, Fla. – (January 11, 2022) – Rally: The Social Enterprise Accelerator continues to support the use of social enterprise strategies to address intractable problems, locally and around the world, with the selection of eight ventures to participate in its next 16-week cohort. These entrepreneurs come to Orlando from across the globe to participate in Rally and further develop their social enterprises.
"I am grateful to have been selected to join Rally's Winter 2022 Cohort," said Cheryl Brown Merriwether, cofounder and executive director of ICARE Workforce Solutions™. "This opportunity allows me to prepare, work hard, learn, and rapidly grow my business thanks to the collaborative support of the amazing Rally Makers, Mentors, and other Fellows."
The entrepreneurs and their social enterprises include:
Alex Todd, founder of ReliablyME, from British Columbia, Canada. The purpose of ReliablyME is to empower underserved people worldwide to gain equitable access to opportunities by helping educators and other social benefit organizations that serve them improve and report on their program outcomes.
Cheryl Brown Merriwether, cofounder and executive director of ICARE Workforce Solutions™, from Orlando, Florida. ICARE Workforce Solutions is on a mission to provide non-clinical awareness and prevention programs designed to help employers meet the needs of their employees, and by extension provide support to their families, loved ones, workplaces and communities regarding substance misuse and addiction.
Debbie Blacher, founder of Better Together Brands, from Orlando, Florida. Better Together Brands is on mission to help low and middle income Americans obtain financial security. We provide our Operating Partners with the means to accumulate wealth-building assets that lift them from the bottom 50% to the top 20-35% of wealth holders in the US.
Frances Rios, founder of Mujer Next, from Orlando, Florida. Mujer Next is on mission to help Latinas clarify and reach their career and business NEXTs so that they can multiply their money and experience financial freedom.
Joseph Genovesi, founder of Kolumi, from Orlando, Florida. Kolumi's purpose is to provide affordable and high quality lighting that lasts, creates safety and consumes less energy.
Joseph Russo, founder of Emergency Ventures, from Palm Beach, Florida. Emergency Ventures builds life-saving technology to serve citizens, emergency managers, and organizations in communities impacted by natural disasters.
Karolyn Stewart of Victory Cup, from Orlando, Florida. The purpose of Victory Cup is to deepen the relationships between the business community and Central Florida nonprofits that are already engaged with the Victory Cup Initiative. They believe all three audiences (mid-size businesses, nonprofits, and VCI) will benefit in different ways.
Yusuf Serag El-Din, co-founder of AI Forte Solutions from British Columbia, Canada. The mission of AI Forte Solutions is to recapture the promise of social media by reducing online hate to prevent real world violence. The primary beneficiary is BIPOC users and Allies.
To date, 47 enterprises and 65 entrepreneurs have completed the accelerator. Rally attracts more women and underrepresented founders than traditional accelerators with 45% of these participants to date being women and 39% being from diverse backgrounds.
Additionally, recent partnerships with Orange County Government and the City of Orlando help diversify the local economy and allow Rally to support more local ventures. Rally participants can participate in one-of-a-kind opportunities like the City of Orlando's Future Ready City initiative to advance solutions to local issues.
"This is an exciting season for Rally as we are able to serve more social entrepreneurs than ever, from the local region and across the globe, thanks to partnerships with Orange County Government and the City of Orlando," said Rob Panepinto, founder and board president of Rally. "In this cohort we have founders working on issues from reducing cyber bullying and addiction awareness to eco-efficiency in lighting systems, and more."
Past social enterprises to complete the Rally accelerator include: Squiggle Park, Community Connections Transportation, Yaupon Brothers Tea Company, and EcoSPEARS, all who have progressed to create impact around the world, raise funding to accelerate their efforts, and developed meaningful international partnerships.
###
About Rally: The Social Enterprise Accelerator
Rally: The Social Enterprise Accelerator's mission is to create positive social change by propelling qualified social entrepreneurs to build their ideas into self-sustainable ventures within our community. We work with social entrepreneurs in the early stages of developing their product or business who are looking for help or guidance. Rally was launched in 2017 by Central Florida Foundation, Entrepreneurs in Action, Crummer Graduate School of Business and Rollins College, Downtown Credo, Clean the World and City of Orlando. Learn more at rallysea.com.
About Central Florida Foundation
Central Florida Foundation stewards philanthropic dollars on behalf of individuals, families, and nonprofits. We partner with people who are determined to make a difference in their community. Knowing that true change demands more than dollars and cents, we foster collaboration, fuel ideas, and spearhead the innovation that will transform our region for good. Learn more at www.cffound.org.
Contact:
Rachel Calderon
Director of Marketing & Communications
rcalderon@cffound.org | 407-872-3050