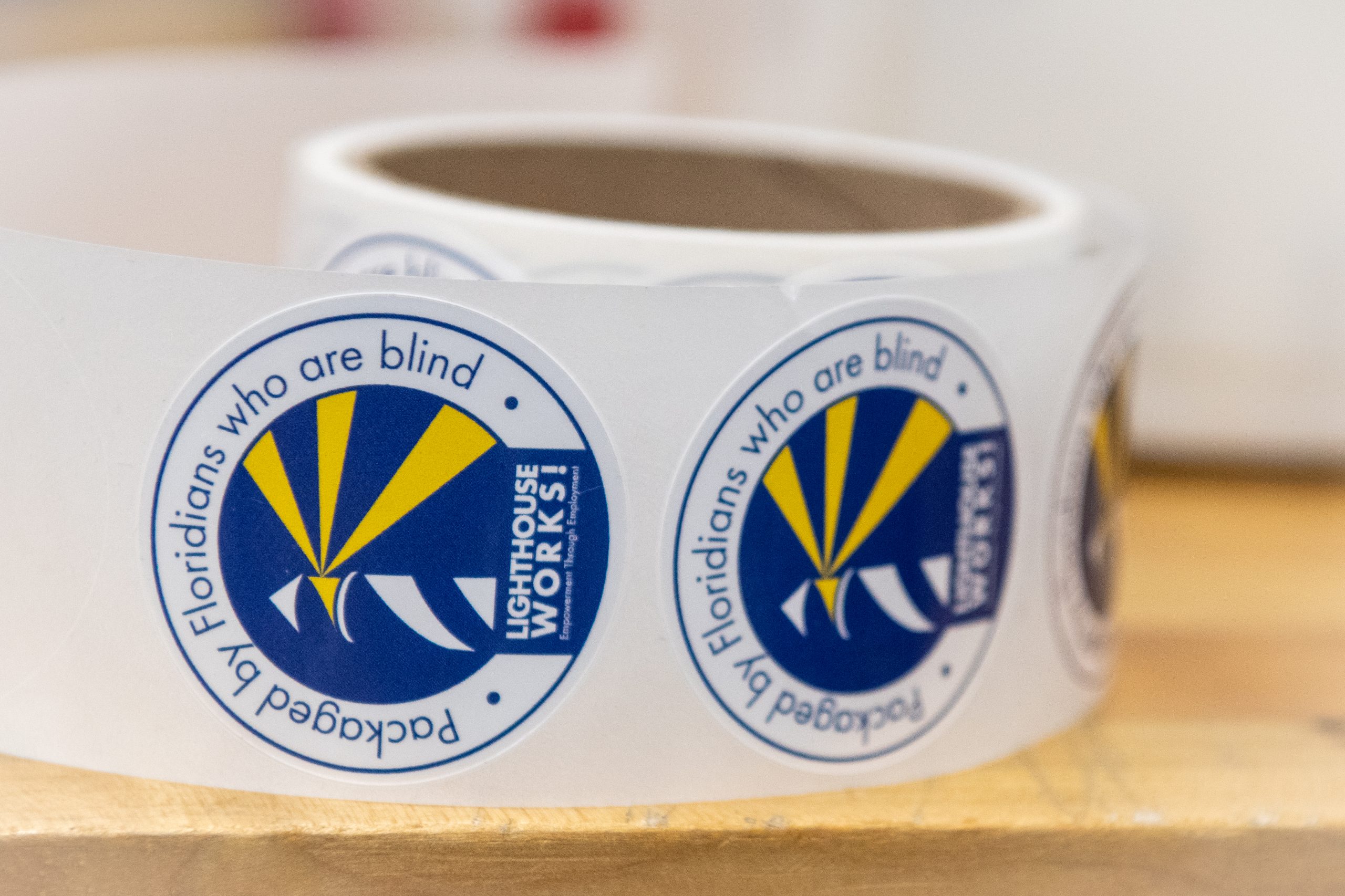 Philanthropy Spotlight: Finding Innovative Solutions through Creative Approaches
Lighthouse Works, a local social enterprise nonprofit organization focused on employing and empowering people who are blind or visually impaired, has achieved an impactful double bottom line. Not only is the organization responsible for creating 50% of all jobs nationwide for the visually impaired during Q4 of 2021, but it's also helping to solve the staffing shortage for some of the largest employers locally and nationwide.
To call Lighthouse Works a success story might be an understatement; and, if you ask Kyle Johnson, CEO/President of the organization, he might just tell you this story is more like a workforce revolution.
But this nonprofit's growth almost came to an abrupt halt.
Welcome to this month's Philanthropy Spotlight: the story of how Central Florida Foundation lit the path for an innovative solution to a unique philanthropic need.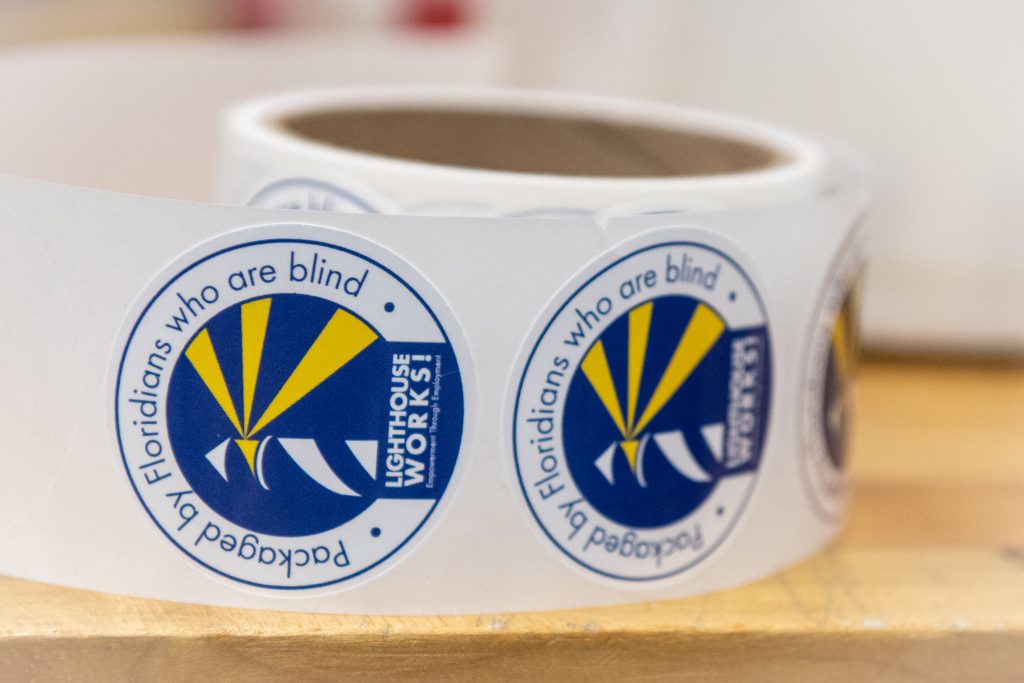 Philanthropy Spotlight: Lighthouse Works
The Backstory
Since 2011, Lighthouse Works, a subsidiary of Lighthouse Central Florida, has been on a mission to empower people who are visually impaired. How? Through competitive job creation.

People who are blind or visually impaired have largely been put on the sidelines in the job market, with transportation being one of the biggest challenges to securing a job. So, Lighthouse Works took that obstacle out of the equation; it created competitive work-from-home positions for companies needing skilled call center staff and supply chain solutions, eventually expanding the available positions to include digital accessibility solutions and contract management.

Kyle wants one thing clear: Lighthouse Works is a real business, with skilled employees who provide value, performance and quality to companies. In other words, no one's doing them any favors. Through a supportive work environment and training program, these employees are not only ready to take control of their lives; they're also highly skilled and incredibly motivated to get to work.
Employees of Lighthouse Works have worked for such high-profile employers as Universal Orlando and the Florida Department of Children and Families. These employers work with the nonprofit to fit their unique needs and create a workforce contract that will fulfill their labor demands.
Furthermore, the last two and a half years of the pandemic has given Lighthouse Works even more momentum as society starts to rethink work-from-home jobs, becoming more flexible – and more inclusive.
Deborah Robertson, Senior Director of Guest Contact Center for Universal Orlando Resort has said of Lighthouse Works, "If I hadn't had Lighthouse Works on board during our post-COVID reopening, I would have been in deep trouble."
How This Social Enterprise Nonprofit's Growth Almost Came to an Abrupt Halt
Things will get a little technical here, so hang on! Lighthouse Works employs people. Their employees are paid by the nonprofit, and therefore when Lighthouse Works creates new jobs, the organization needs capital almost immediately to support payroll. And, as already mentioned, this organization has created a workforce revolution for the blind and visually impaired, so their payroll needs continue to grow. Read: lots of jobs are being created, helping to solve national staffing issues and simultaneously lifting up a largely marginalized community, but to was proving to be difficult to have the funds to support a rapidly growing payroll.
This was an obstacle the organization needed to solve but wasn't sure how to solve it.
Enter: a few innovative thinkers – and Central Florida Foundation.
Philanthropic Innovation:
The Lighthouse Works Charitable Loan Fund at Central Florida Foundation
What if we thought out-of-the-box to solve complex philanthropic needs? That's exactly what happened when Lighthouse Works approached Central Florida Foundation with a unique need: funds that would help cover the 60-day period to support their rapidly expanding payroll.
Together, an innovative Fund was created: The Lighthouse Works Charitable Loan Fund.
Here's how it works: Donors invest philanthropic dollars into the Loan Fund held at the Foundation, which go directly to Lighthouse Works to help support their payroll needs, allowing the organization to flourish. This investment is paid back to the Foundation overtime by Lighthouse Works and then made available to the original donor through a Signature Fund at the Foundation to reinvest those same dollars and make future grants however the donor sees fit.
"It gives donors the ability to deploy philanthropic dollars twice," Dan Devine, Chairman of Lighthouse Works' Board of Directors and one of three donors for the Loan Fund. To Devine, he sees this as an effective, double-serving solution: donors are supporting the employment of more people, and that support can be used repeatedly through a Fund such as this one.
The Takeaway
Central Florida Foundation is here for innovative thinking to solve unique philanthropic interests and needs. The Foundation is a hive of creative thinkers, invaluable resources, and the drive to meet the moment – even if the solution hasn't been thought up yet.
The Lighthouse Works Charitable Loan Fund has been a driving factor in allowing a highly effective nonprofit to continue to do its good work in the Central Florida community – and across the nation.
We're building community by building philanthropy.
Together, let's make Central Florida an even better place to call home.

Wondering how Central Florida Foundation can meet your unique philanthropic needs or interests?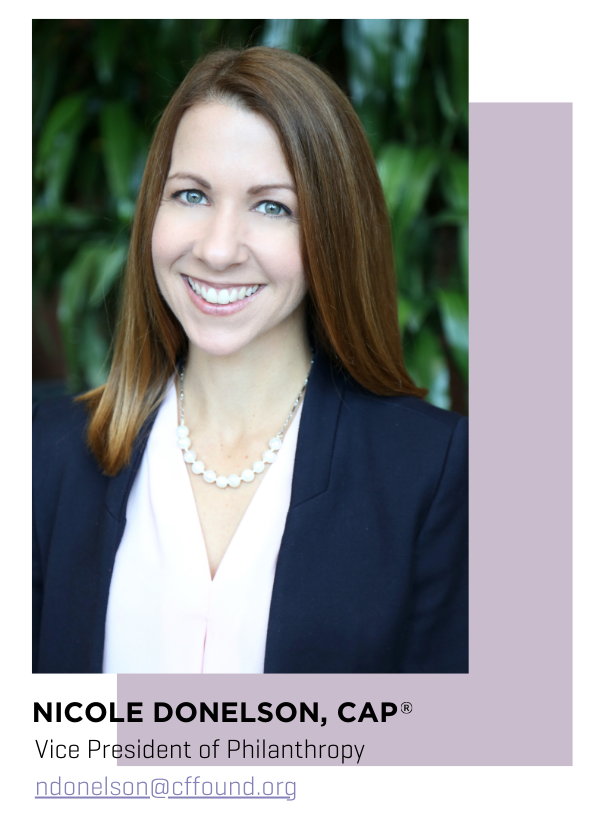 Simple Contact Form - Nicole
Tags: central florida, community, Donors, funds, Lighthouse Works, Philanthropy Spotlight