Michelle Carlton: A Spirit of Entrepreneurship & Service Gives Hope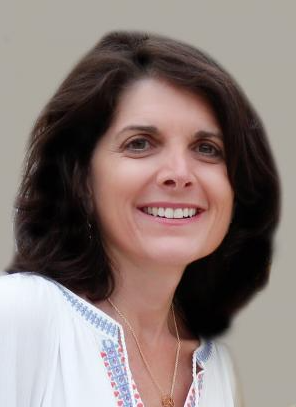 Some people naturally exude kindness and warmth. That's the instant feeling during time spent with Michelle Carlton. She holds many titles mother, friend, daughter, mentor, successful real estate professional and philanthropist. She has made great strides in each of them and humbly shares her journey in philanthropy.
Underpinnings of compassion
Growing up in Orlando, her mom was a social worker and her father a real estate developer and county commissioner. Thanks to their example, from an early age she developed an entrepreneurial and service-oriented frame of mind – it was expected as a member of the family.
After graduating from Tulane University, Michelle returned to Orlando due to health challenges, despite her plan to continue on to law school. Little did she know she landed right where she needed to be.
She began her career in the family real estate business and started a family. During the same time, a friend encouraged her to join the Junior League of Greater Orlando (JLGO). Initially, she hesitated, but ultimately decided to give it a go. Fast-forward and she served in a variety of leadership roles over her 13-year tenure, built life-long friendships and a seed was planted in her.
JLGO members, including Michelle, visited the Family Support and Visitation Center in Jacksonville, Florida that the local Junior League members there had spearheaded. The center provided a safe, neutral spot for biological parents to meet with their children currently in foster care with hopes of gradually rebuilding trust and reunification. The Junior League provided volunteers to staff visits and take notes on the dynamic and interaction between the parent and child. Sadly, sometimes the parent would not even show up. This volunteer effort helped lessen the burden on social workers, many who often manage caseloads beyond a reasonable capacity.
During this visit, Michelle and the other JLGO members knew Orlando needed a similar facility. In a collaboration with Children's Home Society, a local Family Support and Visitation Center initially opened in what is now the Baldwin Park neighborhood to serve local foster children and their parents. (Since then the center has been relocated).
Michelle fondly shares her memories of this effort and her time as a member of the Junior League of Greater Orlando. She built lifelong friendships and became a sustaining member.
A new lens to support foster youth
Fast-forward to when both of her children began school, and Michelle felt the desire to take further strides for foster children.
She rallied a couple of her closest friends and over the next two years dived into extensive research and meetings with experts in the child welfare system. From conducting focus groups with foster youth, case workers, guardians ad litem, foster parents, representatives from the Department of Children and Families to judges, they heard their thoughts and observations on the missing links in the foster care system.
From all of the interviews, focus groups and conversations, Michelle and her friends found the missing pieces for foster children – normalcy and education. This includes the everyday things parents want to provide to their children – soccer camp, piano lessons, summer activities, class photos and yearbooks, field trips and so much more. And, many of these children are already so far behind in school and fall further back upon entering into foster care.
Those on the outside of the system often assume the government must be taking care of foster children. While case workers move children out of harm's way and into shelter, the job doesn't go further than that – they don't have the capacity to do more. Michelle and team knew they had found the missing pieces. They were able to gather their friends and networks to share their vision for establishing a foundation for foster children that would provide personalized support for each child in foster care to connect them with what they need to succeed. When pitching their vision, people instantly got it. Their first gathering raised nearly $100,000 to help establish the nonprofit, known today as Foundation for Foster Children (FFC).
In establishing the FFC in 2008, Michelle vowed to create options for people to give and contribute at any level, with her belief that different types of gifts mean different things to different people.
"When people think about philanthropy, they can easily feel overwhelmed, but it's not one-size-fits-all," Michelle shared.
In its early stages, Michelle worked to establish the organization, form the board of directors and hire an executive director. It was important to her and the other founders that the organization could run on its own.
Beyond the formation of FFC, Michelle has mentored Julia through the years. She helped her with the transition from high school to college, even taking her to college and setting up her dorm room just as she has done for her own daughters. Julia now works as a teacher for Orange County Public Schools and recently welcomed her first child.
Philanthropy personalized
Beyond her work in foster care, Michelle is the first to tell you she has been blessed in her life and career. She doesn't think twice when giving back and throughout her efforts, she knew she wanted to keep her personal philanthropy in motion.
After hearing talks at Junior League events from the team at Central Florida Foundation, Michelle decided to open a fund at the Foundation. Along the way, CFF has provided strategy and advice for her personal philanthropy and also to the board and staff at FFC during its growth.
Michelle's experience shows firsthand how giving back derives from the many twists and turns life brings. As each experience stands unique and evolves into its own story, Central Florida Foundation serves as a trusted resource to give guidance and create connection with other like-minded and passionate people like Michelle.
"I believe CFF is one of our community's greatest assets," said Michelle. "The Foundation's leadership, knowledge and initiatives make it an invaluable resource. In partnering with CFF, individuals and organization are able to truly leverage their resources to generate a greater impact from their investment of time and money."