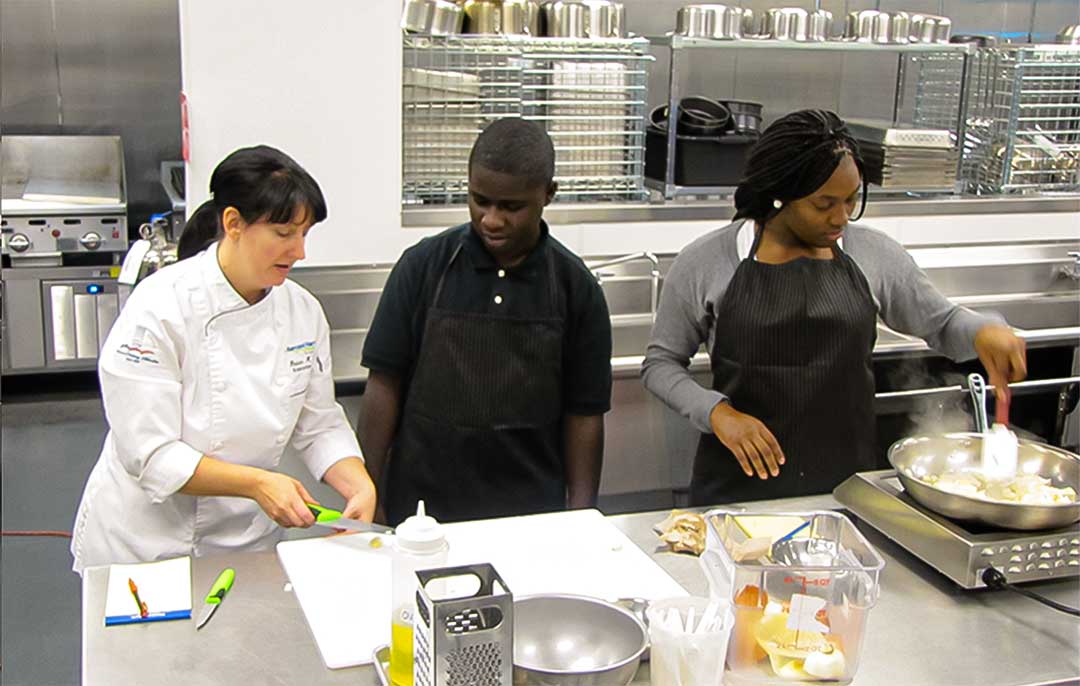 100 Women Strong Funds Nutrition and Culinary Arts Training Program for High School Students
Coming from low-income households, more than half of Maynard Evans High School students didn't have the means to cook a healthy meal, much less to explore their passions and consider their future career path. 100 Women Strong took action to change that.
In 2014, 100 Women Strong partnered with Second Harvest Food Bank and Evans High School to invest in a program that would address the root of all of these issues: lack of accessibility. The Nutrition and Culinary Arts Training Program provided students with hands-on experience in the culinary field, access to an industrial kitchen and healthy meals to bring home to their families – ultimately preparing students with the skills they need to lead healthier lives, no matter what career path they pursue.
Following the program, the positive student feedback was astonishing.
"Most little kids dream of being singers and dancers, but I have always wanted to be in culinary arts," said one participant. "It is very important to me to be able to expand my knowledge, and build a career to help support my family."
The other students overwhelmingly agreed—in fact 86% of students felt the material had helped prepare them for college or a career and every one of them said they would like to participate again the next year.