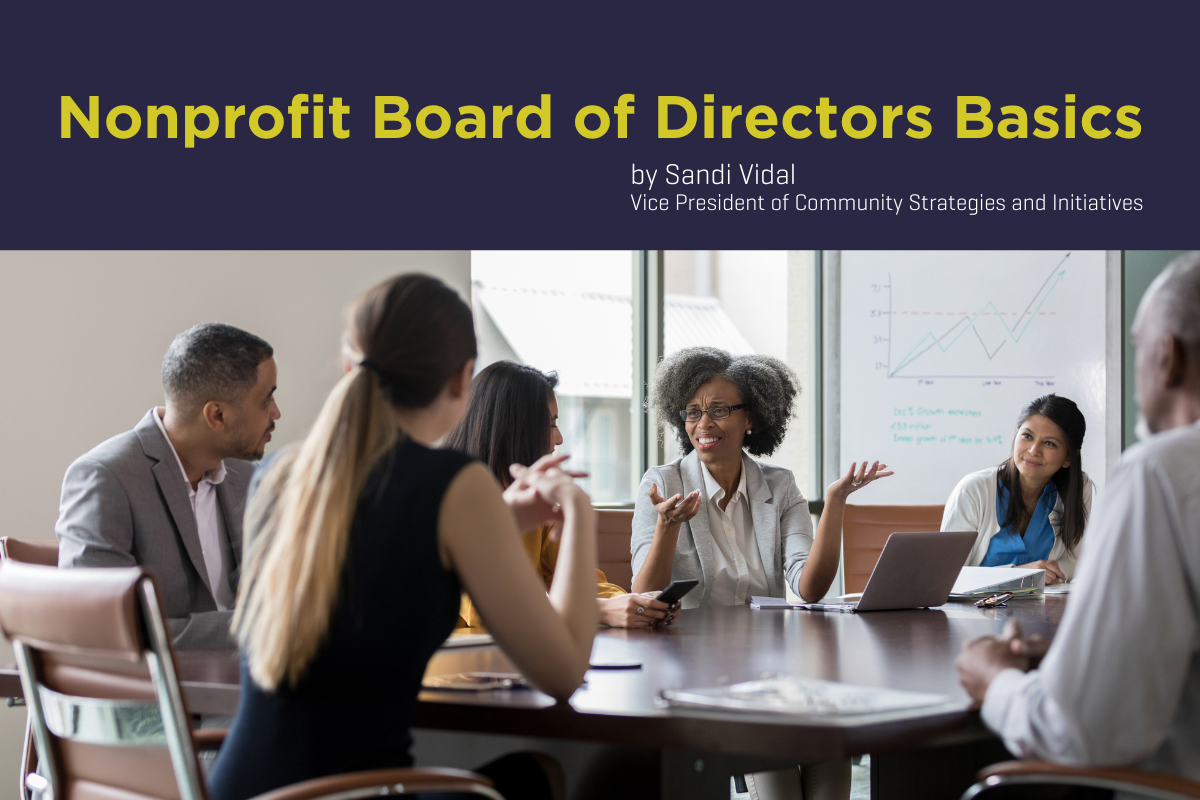 Nonprofit Board of Directors Basics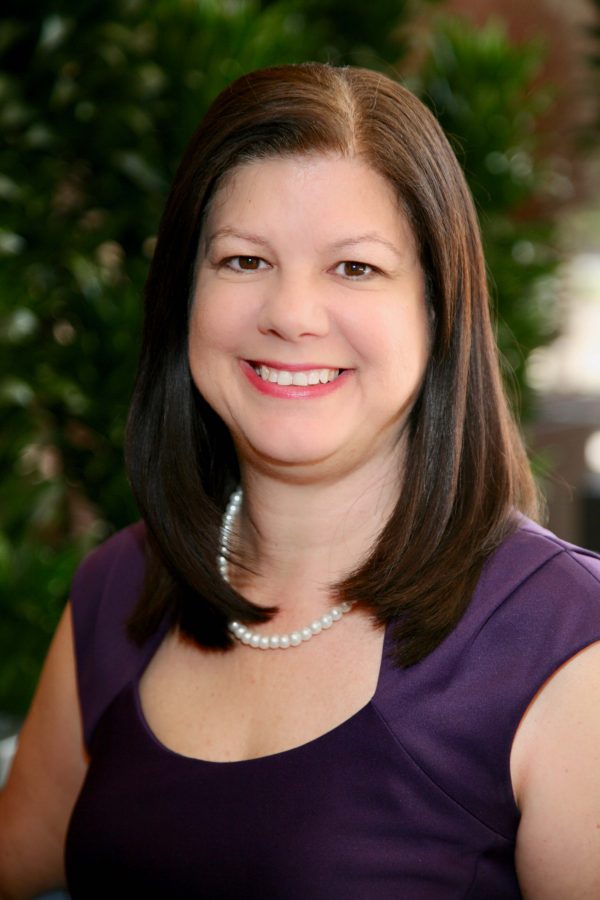 Post by Sandi Vidal, Vice President of Community Strategies and Initiatives
Learn more about Sandi here.
---
Boards of directors have been around since colonial times in America. Starting with the Massachusetts Bay Company, whose charter started the first American board, the idea of governance and succession has continued to be part of the structure of both public and private entities. Nonprofits, as well, have the requirement of having a board, continuing this age-old practice.
The challenge for many nonprofit organizations is how to balance the governing nature of a volunteer board with the mission and activities of the organization. In this blog, we will explore the responsibilities of boards, the statistical data about boards in Central Florida, and some best practices.
3 Legal Duties of Nonprofit Board Members
According to BoardSource, board members have three fundamental legal duties. They include:
Duty of Care: the legal responsibility to participate actively in making decisions on behalf of the organizations using their best judgment
Duty of Loyalty: putting the interests of the board above their personal and professional interests when acting on behalf of the organization
Duty of Obedience: having the legal responsibility of ensuring the organization complies with applicable state, local, and federal laws and adheres to its mission
Responsibilities of Nonprofit Board Members
Overall responsibilities of board members for good governance include:
Advance the organization's mission
Hire, oversee, and evaluate the executive director
Provide fiduciary (financial) oversight and budgets
Offer sufficient resources to carry out the mission (fundraising)
Participate in organizational planning and strategy
Represent the organization as an active ambassador
Recruit new board members
It is essential for board members to understand their responsibilities and be committed to helping the organization achieve its mission and vision. Setting up board practices and policies is important to create a framework for board members to follow in order to properly execute their responsibilities. This starts with the bylaws. I would encourage organizations to review their bylaws on an annual basis to make certain the bylaws reflect what the organization is doing. In reviewing the bylaws of several organizations, I have found many to be outdated or irrelevant. In one case, a nonprofit was using bylaws created for a for-profit organization and there were no board terms; it stated the board needed to meet once a year and indicated board members could be paid for service!
Other Considerations
A recent sector report from Nonprofit Search showed the average number of board members is 14 with members serving 2-year terms up to 3 times.  Many boards have a written conflict of interest policy, but just over half of our local boards have written board selection criteria. Not having selection criteria or a matrix to determine what types of skills and demographics are needed for the board leaves many boards lacking diversity or the skills needed to assist the organization in reaching its goals. While boards are increasing in diversity, most board members (nearly 70%) are white. This is not reflective of the community or nonprofit constituency. Programs like the Black Boardroom Leadership Institute have been created to help rectify this situation and increase diversity on board.
Best Practices for Board Members
When it comes to best practices for boards there are a few things to keep in mind. The first is identifying the executive leadership for the board. This includes the chairperson, treasurer, and secretary positions. The IRS minimum for the number of members on a board is 3, but most boards have more members. While it is legal in most states for the executive director to serve as the board chair, it is not considered a wise practice as it creates a conflict of interest for executives to serve equally with the body elected to supervise them.
Nonprofit Board Resources
For more information about boards and best practices, check out the following resources:
National Council of Nonprofits
Board Certificate- Edyth Bush Institute
---
Get Connected with Nonprofit Search
Are you a nonprofit organization in Central Florida? Create a Nonprofit Search profile for free and get connected. From grant opportunities to increased exposure to potential donors, Nonprofit Search opens the door to taking your nonprofit to the next level.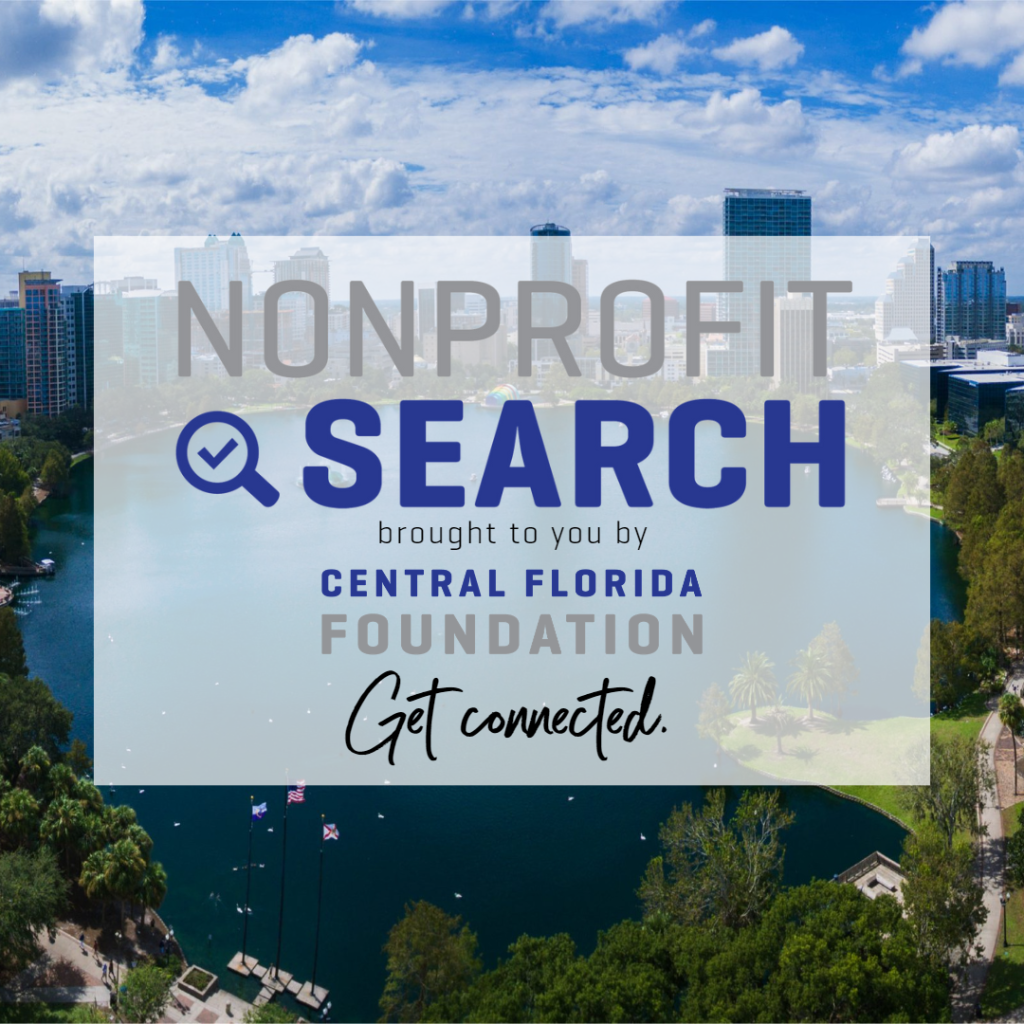 Stay Connected with CFF's Nonprofit Newsletter