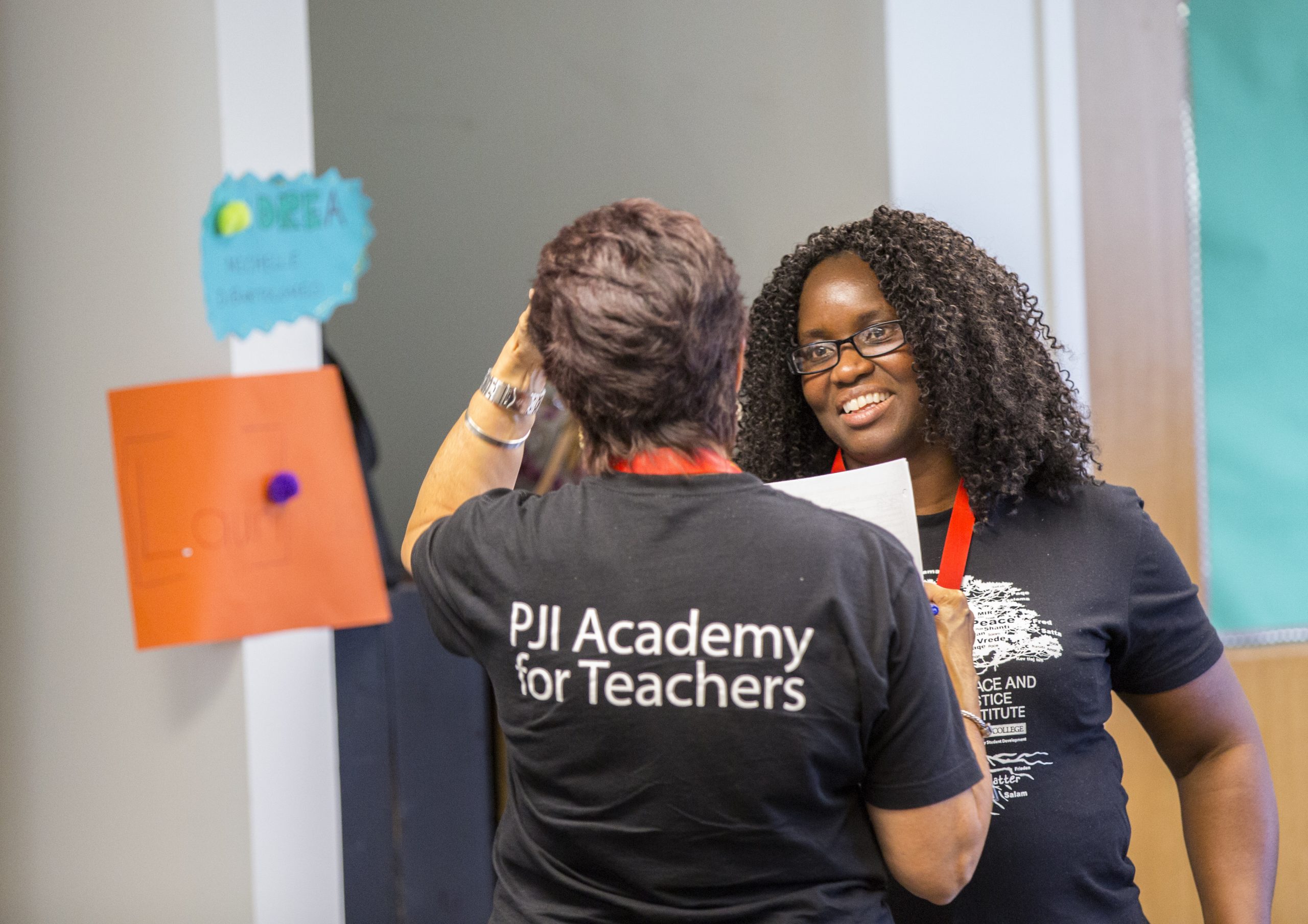 Better Together Fund: Valencia Peace & Justice Institute Academy
Creating a safe space for LGBTQ+ people and minorities is at the core of what Rachel Allen is promoting. A long-time professor of humanities and now the director of the Peace and Justice Institute at Valencia College, Allen led a week-long seminar on campus during July 2017 for 23 students and teachers. The Foundation invested $25,150 to make the class possible.
Her goal was to "raise empathy and compassion" for those who are different. "It's largely about the insides of the teacher, shifting the inside of the teacher," Allen said.
 Teachers must acknowledge and make room in their approach for all types of students, not just the straight white majority, she said. The creeds, colors, orientation and genders of Central Florida and the nation are becoming increasingly diverse. And they all have different points of view, desires and needs. The days of one size fits all have passed.
"Am I representing all of my students and all of their aspects?" she said.
Allen likes to allude to using windows and mirrors as a way for teachers and their charges to open themselves up to the notion that the differences among us are to be celebrated, not just tolerated or, even worse, disregarded or belittled.
Minorities and LGBTQ+ people, she said, must have the personal assurance and security to be able to tell their stories and experiences without fear of reprisal or ridicule. "I want to know it rather than inadvertently negate it," she said. 
The class, held at the Peace and Justice Institute, raised the "empathy and compassion" of those who attended, Allen said. "It was powerful beyond our wildest dream," she said.
The institute was a natural place for such discussions because its purpose is "to nurture an inclusive, caring and respectful environment on campus and within the community." Along with a peace and justice studies curriculum, the institute also promotes similar studies for nursing and criminal justice students.
Allen, who spoke about peace and justice before the United Nations last summer, hopes to hold another seminar this year involving teachers, librarians and support staff not just from Orange, but from Seminole and Osceola counties, too.