December 12 2016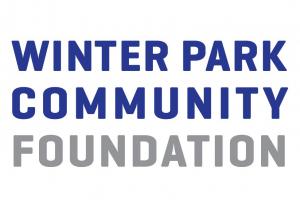 ORLANDO, Fla.—December 13, 2016—Winter Park Community Foundation, an affiliate of Central Florida Foundation, today announces the grants from its annual grant round.
The projects and nonprofits to receive grants include:
The grants total up to a $47,900 investment in the Winter Park community.
To qualify for the Winter Park Community Foundation grant round, nonprofits have to be located in and serving the City of Winter Park, or its vicinity, and have a Reviewed portrait in Central Florida Foundation's Nonprofit Search, an online database of information about nonprofits in Central Florida.

"It's a detailed and hands-on process," said Craig Johnson, executive director of The Center for Contemporary Dance. "Advisory committee members were eager to provide insight and ask questions. Beyond the generous financial award, we gained significant benefits just by going through the process, which speaks to the committee's benevolence and diligence."
The grant round is supported by an advisory committee made up of volunteer community leaders. New for this year, the advisory committee partnered with Leadership Learners from the Leadership Winter Park Alumni Circle.
"It was an honor to have graduates of our Leadership Winter Park program participating in the Winter Park Grant Round process this year," said Megan Almasi, director of programs and leadership at the Winter Park Chamber of Commerce. "It was an immense learning opportunity and a fantastic way to continue to make an impact on the Winter Park community."
Committee members work with Central Florida Foundation staff members to design capacity-building grant recommendations to nonprofits in Winter Park, and the process concludes when the advisory committee presents the grant recommendations to Central Florida Foundation's board of directors for approval. Members on this year's committee included Jean Siegfried, David Torre, Michelle Carlton, Todd Ruopp, Mary Daniels and Rick Baldwin.
"Each of the Leadership Learner participants and the advisory committee members were diligent in their research and conversations with nonprofits," said Sandi Vidal, vice president of community strategies and initiatives at Central Florida Foundation. "We are thrilled that nonprofits in Winter Park have the
opportunity to increase their impact through this annual grant round."
68 of the 400 funds at Central Florida Foundation support the Winter Park Community Foundation. These endowment funds are permanent assets that were originally established by generous individuals whose desire was to help maintain and improve the quality of life in Winter Park. Their lasting contribution will help meet the community's future needs that could not have been anticipated when the funds were established. While these individuals have since passed away, their investments will continue on forever through careful investing and administration at Central Florida Foundation.
"As a devoted resident of Winter Park, it was a very rewarding process to identify opportunities to invest in our local nonprofits," said Rick Baldwin, chief executive officer of Baldwin Brothers Funerals and Cremations. "They are part of what makes our community such a treasure and we must continue to ensure their sustainability."
About Winter Park Community Foundation
Established in 1951 as the Winter Park Community Trust, administration of the Trust was transferred to the Central Florida Foundation in 1996. The Winter Park Community Foundation, now an affiliate of the Central Florida Foundation holds 68 individual and family grant-making funds established by local residents to enhance and support the quality of life in the Winter Park community. Its mission is to build philanthropic capital dedicated to improving the community's quality of life; strengthen the community's nonprofit organizations; and fund projects and programs offering new solutions to community needs.
About Central Florida Foundation
Central Florida Foundation is the place for people who want to invest in their community. The Foundation serves as the region's community foundation and is home to more than 400 charitable funds. The Foundation manages and invests funds, offers personalized service and expert giving advice, connects caring people, businesses, governments and organizations to local initiatives that build and inspire community, and empowers them to make informed decisions that make a difference now and in the future. Central Florida Foundation works with individuals, families, businesses, professional advisors and nonprofits. For more information on the Foundation, please visit www.cffound.org.
###