February 18 2016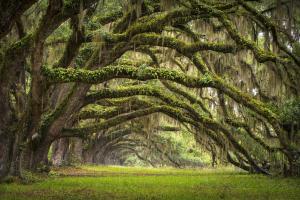 ORLANDO, Fla. — February 17, 2016 — Winter Park Community Foundation, an affiliate of the Central Florida Foundation today announced the award winners from its grant round.
Development of a marketing plan, social media advertising and website design at Albin Polasek Museum & Sculpture Garden; rebranding and website development at Crealde School of Art in Winter Park; expansion of the BEST program at Foundation for Foster Children to increase high school graduation rates, college attendance and/or job placement among foster children in Winter Park; and completion of the APPLE accreditation process and professional development for Welbourne Ave Nursery & Kindergarten are the four nonprofits and projects in Winter Park to receive grants. The four grants total a $51,500 investment in the Winter Park Community.
"The Albin Polasek Museum & Sculpture Gardens deeply appreciates the generous support of the Winter Park Community Foundation," said executive director Debbie Komanski. "The grant will allow us to create a comprehensive marketing plan, website and other materials which will help us expand our
outreach. All of these things will increase our ability to be more sustainable in the future."
To qualify for the Winter Park Community Foundation grant round, nonprofits have to be located in and serving the City of Winter Park, or its vicinity, and have a Reviewed portrait in the Central Florida Foundation's Nonprofit Search, an online database of information about nonprofits in Central Florida. The grant round is supported by an advisory committee made up of volunteer community leaders. Committee members work with Central Florida Foundation staff members to design capacity-building grant recommendations to nonprofits in Winter Park, and the process concludes when staff present the grant recommendations to the Central Florida Foundation's board of directors. Members on this year's committee included Michelle Carlton, Mary Daniels, Mark Freid, Todd Ruopp, Margaret Sanders, Jean Siegfried and Rob Thomson.
"The advisory committee members asked questions of the nonprofits, participated in site visits and worked together to create recommendations for the board of directors," said Sandi Vidal, vice president of community strategies and initiatives. "They took their responsibility of investing in Winter Park nonprofits to heart, and as a result, several nonprofits will have the opportunity to increase their impact in the Winter Park community."
68 of the 400 funds at Central Florida Foundation support the Winter Park Community Foundation. These endowment funds are permanent assets that were originally established by generous individuals whose desire was to help maintain and improve the quality of life in Winter Park. Their lasting contribution will help meet the community's future needs that could not have been anticipated when the funds were established. While these individuals have since passed away, their investments will continue on forever through careful investing and administration at Central Florida Foundation.
"These organizations are part of Winter Park's identity - our history, culture and economy," said Margaret Sanders, winter park community foundation advisory committee member. "It is very rewarding to be able to identify and fund a special project that improves their sustainability," said Sanders.
About Winter Park Community Foundation
Established in 1951 as the Winter Park Community Trust, administration of the Trust was transferred to the Central Florida Foundation in 1996. The Winter Park Community Foundation, now an affiliate of the Central Florida Foundation holds 68 individual and family grant-making funds established by local residents to enhance and support the quality of life in the Winter Park community. Its mission is to build philanthropic capital dedicated to improving the community's quality of life; strengthen the community's nonprofit organizations; and fund projects and programs offering new solutions to community needs.
About Central Florida Foundation
Central Florida Foundation is the place for people who want to invest in their community. The Foundation serves as the region's community foundation and is home to more than 400 charitable funds. The Foundation manages and invests funds, offers personalized service and expert giving advice, connects caring people, businesses, governments and organizations to local initiatives that build and inspire community, and empowers them to make informed decisions that make a difference now and in the future. The Central Florida Foundation works with individuals, families, businesses, professional advisors and nonprofits. For more information on the Foundation, please visit www.cffound.org.