April 28 2015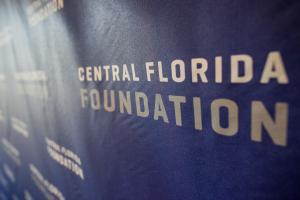 Continuing from yesterday's post about the goals of our community around solving homelessness, today's post is about the roles of Central Florida Foundation, Central Florida Commission on Homelessness and Corporation for Supportive Housing. The issue of homelessness is not just the responsibility of one organization or one sector, but it's a community wide issue that requires we all come together to fix it.
Let's see who's who:
The Central Florida Commission on Homelessness (CFCH) works to identify long-term, sustainable solutions for homeless people in Central Florida. CFCH exists to provide backbone support to mobilize, coordinate and facilitate all entities that deal with homelessness and poverty issues in Orange, Osceola and Seminole counties.
The Homeless Impact Fund at Central Florida Foundation (CFF) provides an opportunity for private philanthropy to participate in a solution that is not currently being used to end homelessness. The fund also provides leverage for the public sector to invest in the housing that is needed. CFF is the trusted philanthropic resource to manage the grant-making process based on our 20 years of experience. It's about making Central Florida a better place for everyone.
The Corporation for Supportive Housing (CSH) contracted with the City of Orlando after community leaders visited Houston and saw first-hand their work there and in other cities. CSH is the architect of the community's plan to end chronic homelessness that has now been vetted by local jurisdictions and approved by the CFCH Executive Committee.
CSH will provide expertise for the implementation and evaluation of evidence based practices including permanent supportive housing and housing first. Outcomes will be shared with the community.
Learn more about each of these partners on their websites:
Central Florida Foundation www.cffound.org
Central Florida Commission on Homelessness www.rethinkhomelessness.org
Corporation for Supportive Housing www.csh.org
Check in tomorrow for our next post about what sort of changes this initiative brings.