February 27 2017 • Avani Desai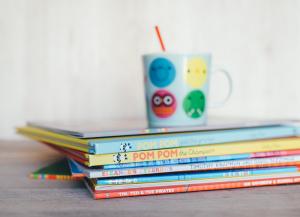 "The good-news stories in medicine are early detection, early intervention." - Dan Marino
Research on child development has discovered that the rate of human learning and mental growth is most rapid during the preschool years. The timing of early intervention - entailing services for infants, toddlers, and small children with tendencies towards developmental delays or medical conditions that could result in such - is crucial for effectively enhancing a child's development and minimizing potential development delay. As these are also critical years that help pave the direction, purpose, and later life choices of each human being, positive early experiences are essential for a lifetime of personal, social, and professional successes. Early intervention services have proven to positively impact outcomes across developmental domains, ranging from health and cognitive development to communication and emotional growth. (1)
Developmental delays are often categorized within five areas of development: cognitive, physical (including visual/audial), communication, social/emotional, and adaptive. The primary focus of early intervention services is to help babies and toddlers learn the basic skills and to reach the developmental milestones that children typically develop and achieve during their first five years of life; it is important to know that children with disabilities or developmental delays are eligible for such services; programs are available in every state and territory of the United States. These services should be tailored individually for each child's needs. (2) They may include:
Audiology/hearing or speech/language services
Medical/nurses services
Nutrition services
Occupational/physical therapy
Psychological counseling services for the child (and/or family)
Assistive technology (with devices that the child may need)
For some children, the need for early intervention services is apparent from birth once they are diagnosed with a specific condition or illness; other children's developmental delay may evolve or be identified weeks, months, or even years later. Parents should also take into account the dangers of neglecting early intervention. If these most teachable years are ignored, the child may have increased learning difficulties in the future. A handicapped or exceptional child's mental and physical well-being (as well as that of the family) may also suffer, due to frustration, helplessness, disappointment, social isolation, and the ensuing stress.
The benefits of early intervention services are threefold: such programs enhance the child's development and well-being, support and assist the family, and improve both the child's and the family's involvement, comfort with, and contribution to society. (3) The child's increased developmental growth, educational gain, improved attitude and confidence, and decreased dependence on social institutions—along with the cultivation of a more supportive, understanding, and nourishing environment for the child and the family—can be life-altering, drastically improving the child's capabilities while encouraging and increasing his or her personal, social, and professional potential.
"Early intervention programs enrich adverse family environments. The largest effects of the early intervention programs are non-cognitive traits - perseverance, motivation, self-esteem, and hard work." - James Heckman
Initiated in 1962, the Perry Preschool is considered one of the first social and early intervention programs, schooling 3- and 4-year-olds for 1-2 years; more than 20 years after completing the program, the long-term results of one study proved drastic: the number of participants earning more than $2,000/month quadrupled from 7% to 29%. The study also revealed how the program tripled the amount of home owners, reduced by a quarter the portion of participants who received welfare, quintupled the proportion of women married, cut the total number of arrests by half, and whittled down the rate of hardcore criminality (having 5+ arrests) from 35% to 7%. The program was also extremely cost effective, generating roughly $7 for each $1 spent; the psychological benefits for those involved were priceless. (4)
Since then, a plethora of national and global studies have continued to portray substantial immediate and long-term benefits from the application of early intervention programs. Studies on an early intervention therapy called ESDM (the Early Start Denver Model, co-created by UC professor of psychiatry Sally J. Rogers) have revealed that, after just two years of intensive intervention, children in the ESDM group showed drastic reduction in their autism symptoms and a significantly greater increase in IQ, adaptive functioning, and communication, "and continued to progress well with significantly less treatment than the comparison children received."(5) Early intervention programs and research continue to pursue the possibilities of altogether eliminating autism and other developmental issues at an early age.
"It is easier to build strong children than to repair broken men." –Frederick Douglass
(1) http://www.nectac.org/~pdfs/pubs/importanceofearlyintervention.pdf (2) http://www.parentcenterhub.org/repository/ei-overview/
(3) http://www.kidsource.com/kidsource/content/early.intervention.html
(4) http://evidencebasedprograms.org/wp-content/uploads/2012/12/Do-Early-Intervention-Programs-Really-Work7.pdf
(5) http://www.washington.edu/news/2015/06/09/early-intervention-improves-long-term-outcomes-for-children-with-autism