June 14 2018 • Rachel Calderon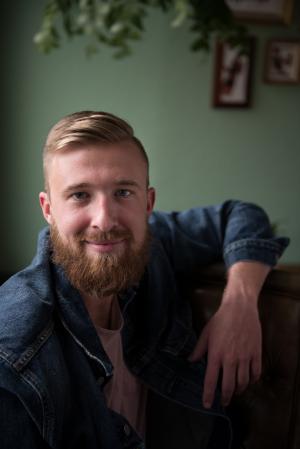 This is the first story in a series about projects supported by the Better Together Fund at Central Florida Foundation. The fund was established after the Pulse tragedy as a way for the community to respond to the immediate and long-term needs. The fund supports four key areas including: gaps in the support nonprofits provide to survivors and families; LGBTQ, Latino, faith and other affected communities; underlying causes of the tragic event (not policy and advocacy); and other needs that we could not have anticipated.
Think back to the first day of school and the feelings of nervousness, excitement or fear. Your heart rate speeds up, you look around for familiar faces. Questions race through your mind – would you fit in or make friends?
Sometimes those feelings go even deeper, especially if you're already made to feel you don't fit in.
After the Pulse tragedy on June 12, 2016, Equality Florida vowed to uproot and shift the anti-gay mindset that led to the tragedy in the first place. It established the Safe and Healthy Schools Program to shift the school culture for LGBTQ+ students in Orange, Osceola and Seminole counties, with the ultimate goal to create more inclusive and equitable environments for all students.
The initial idea for the program came from the findings of the Centers for Disease and Control Prevention's 2015 Youth Risk Behavior Survey which shows that more than 40% of LGBTQ+ students have seriously considered suicide, 29% have reported attempting suicide and 60% reported having been so sad or hopeless that they stopped doing some of their usual activities.
"People often say 'it's not like that anymore – it's gotten so much better,'" said Ian Siljestrom (pictured), coordinator for the Safe and Healthy Schools Program at Equality Florida. "But the data itself says something different – while progress has been made, it's not better yet."
Ian began his career as a fifth grade science teacher in a Title I school in Duvall County. During this time, he experienced an array of emotions after being "outed" and openly humiliated by a co-worker. From the beginning of the school year, Ian was never sure of his principal's stance on being openly gay in the classroom, so he kept it under wraps and didn't bring his full self to school.
"I remember the day like it was yesterday," said Ian. "I went into a severe depression and after much consideration eventually approached my principal with the intent to resign if she did not support me."
Much to Ian's relief, his principal did not have an issue with him being a part of the LGBTQ community and was very empowering and supportive towards him.
The weight lifted immediately.
Fast forward to today – now Ian brings his experience as a teacher to the cultural competency trainings, as part of the program, with leadership and administrators in Orange, Osceola and Seminole county school districts.
"In the trainings, we talk a lot about windows and mirrors," said Ian. "It's a theory originally shared by educator Emily Style that students should have both windows and mirrors in the curriculum they are studying – windows meaning that you can see into other peoples' worlds and mirrors being that you can see yourself."
The trainings bring professional development to principals, counselors and teachers free of charge to help construct a school culture that builds empathy and resilience in all students, with an emphasis on the most marginalized communities – especially communities of color and LGBTQ youth.
The trainings are fun, real and memorable. Each session focuses on specific topics like how to handle breeches of culture. For example, when another student says, "that's so gay," Ian walks participants through how to stop the behavior and then educate the student on why this language is inappropriate. Other topics include how to position themselves as an ally and resource for students to reach out to when they need support.
"My goal goes beyond 'incorporating LGBTQ+ 'stuff,'" said Ian. "Yes, we have the stickers and posters for the classrooms, but the goal is to create a well-rounded understanding of the world from a variety of perspectives for all students and staff, which means we can work towards preventing horrific crimes like what happened at Pulse through education."
Most school districts across the state are addressing issues related to homelessness, substance abuse, juvenile justice, and trauma, but they are not outwardly targeting those whom are the most at risk for many of these issues. The program is working to ensure school districts do just that – advocating for services specifically for communities of color and LGBTQ youth.
"We are constantly making decisions for the program as if this is the only opportunity we have to change these patterns and establish a new culture, says Ian. "We do not take this opportunity lightly."
In addition to working with local school districts, cross-sector partnerships have been key. From working with Zebra Coalition to help expand Gay-Straight Alliances in schools, to training college students studying education, counseling and social work before they even enter the field – the opportunities are all around to create a more accepting and understanding world.
The long term goal is to expand the program to anywhere youth reside including the foster care and juvenile justice systems.
"It means too much to me to be positioned in front of school board members, principals, counselors, and teachers and waste that time," said Ian. "There is too much at stake."
If you like this story, learn more about the Better Together Fund.
Photo © 2018 Judy Watson Tracy