September 13 2016 • Avani Desai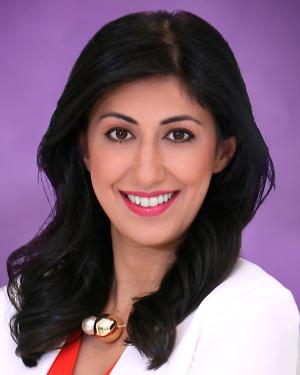 As I'm writing these very words, a spectacular, massive cultural shift is underway. The growth of women's wealth, power and influence is redefining philanthropy with a more pragmatic, involved and collaborative approach.
According to a Growing Under the Radar report, at least 43% of American millionaires are women, the quantity of $10-million-plus firms owned by women increased by 57% over the last decade, while 48% of $5-million-plus estates are managed by women. By the year 2030, it's predicted that as much as two-thirds of the nation's wealth will be controlled by women. Yes, two thirds!
Women are shattering glass ceilings with exemplary models across the board, from company whiteboards to the White House, while tackling important issues like religion, politics, art, business and nonprofits. Women are flexing their financial, social, and leadership muscles more than ever before and these breakthroughs are paving the way for revamped social policies and a paradigm shift towards the common good.
There are several women breaking this class ceiling - we see Priscilla Chan, Diane von Furstenberg, Alice Walton, Connie Ballmer, Susan Buffet and Melinda Gates to name a few. Gates for instance has been a power player for years, however she has been increasingly focused on women and leading the Gates Foundation to engage and empower women globally.
Alongside this trend, women's role in philanthropy has begun to change - women are moving away from pure volunteerism to accountable investors, expecting to see the social return on their investment, more than ever before.
Over the years, women donors have built upon this pragmatic approach to fundraising, transitioning from just writing off and handing away checks to self-education, personal interaction, and active participation in social efforts. "Giving circles" - collective giving models that support specific causes - have cropped up across the country, a theme that some scholars are terming "the democratization of philanthropy." Founded on values of transparency, legacy creation, and visible social impact, these giving circles have transitioned from a trend to a growing cultural phenomenon.
Just as they've challenged and shifted the iconic perception of a patriarchal society composed of male judges, engineers, prime ministers, business executives, religious leaders, presidents, and so forth—so too are women now challenging the old-school image of the philanthropist. Empowered women, shining in their respective fields and industries, are discovering their potential to take a stand as powerful philanthropists as well. More than ever before, women want to be involved, to follow through, to see a social return on investment, and to fight their chosen battles with emotional as well as financial strength. Acknowledging and encouraging this, today's avenues of philanthropy continue to reframe the conversation of nonprofits and philanthropy, inviting further female involvement, innovation, and intuitive integrity.
In Central Florida, 100 Women Strong, a giving circle at Central Florida Foundation, puts these ideas and practices into place locally. The giving circle works to redefine philanthropy for women in Central Florida and it provides an opportunity for like-minded women to give collectively to causes that make a difference in Central Florida for women and children. Since 2006, 100 Women Strong has invested over $450,000 in the community to issues that matter like increased access to prenatal care, reduced infant mortality rates, legal assistance for victims of domestic abuse, community engagement programs to reduce domestic, training and technology for healthcare providers to identify signs of domestic abuse, culinary classes for high school students, parenting programs and access to school supplies for teachers. 100 Women Strong has accomplished so much more as a group than any one of the members could have done on its own. We've done so much and are looking forward to what's to come as we currently focus on early childhood development for children ages 0-5.
Avani Desai is a member of 100 Women Strong, a member of Central Florida Foundation's board of directors and a fundholder at the Foundation. To learn more about 100 Women Strong, click here.