September 18 2018 • CFF Team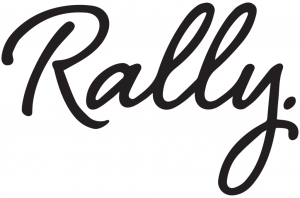 ORLANDO, Fla. – (September 18, 2018) – In an effort to create positive change by supporting local social entrepreneurs, Rally: The Social Enterprise Accelerator selected Yaupon Brothers American Tea Co. for an opportunity to receive a $25,000 investment. The company will use the funds to further their social mission by replanting fallow citrus fields with native Yaupon Holly, reducing water usage and eliminating fertilizer and pesticide usage in those fields while putting farmers back to work. Yaupon Brothers Tea pitched with four other local ventures during the Accelerator's summer pitch event on September 17.
"Rally has connected us to mentors, business leaders and successful entrepreneurs all committed to creating positive change locally," said Bryon White, CEO of Yaupon Brothers American Tea Company. "We believe a Yaupon industry in Florida can solve real economic and environmental challenges while helping farmers get back to work, and Rally has helped us realize that we can get it done!"
The first program of its kind in Central Florida, the Accelerator was launched in 2017 by Central Florida Foundation, Entrepreneurs in Action, Rollins College, Downtown Credo, Clean the World and City of Orlando. The program provides training, mentorship, education, legal advice and investment to social entrepreneurs seeking to tackle social, environmental and economic challenges through their work while earning revenue.
The other participants and their focus areas are as follows:
Visable - products help qualified US student visa applicants by leveraging technology and unique expertise to reduce anxiety, demystify the visa interview, and dramatically increase chances of visa approval


goodtix - provides a web based platform that allows unused tickets to be donated to charities to help them achieve their mission passions, and aspirations


Playground City - designs playful learning experiences that empower young people to realize their talents, through immersive programming


Orlando Together - helps enterprises address the impact of race-related issues on shareholder value
"This second cohort is a beautiful representation of social entrepreneurs addressing real Orlando challenges," said Ben Hoyer, COO of Rally and founder of Downtown Credo. "From diversity to citrus fields to STEM programing, these entrepreneurs are building organizations that will have a measurable impact on problems worth solving. I'm really proud to be connected to their efforts, and I'm excited to put them in front of investors."
Rob Panepinto, CEO of Rally and Entrepreneurs in Action, added: "Rally positions enterprises for their next phase of growth and is developing Orlando as a hub for social enterprise. While not every company "wins" at the pitch event, each gains valuable connections and other investments through Rally that help move them forward."
###
About Central Florida Foundation
Central Florida Foundation believes in the power of philanthropy and that thoughtful strategies, combined with a generous community, make Orlando a place where everyone feels at home. The Foundation works with families focused on giving back, nonprofits and across public and private sectors to bring philanthropy to life. It all began in 1994 as a dream around a table of local, passionate people, and has grown to be one of the community's most trusted resources. Learn more at www.cffound.org.
About Rally: The Social Enterprise Accelerator
Rally: The Social Enterprise Accelerator's mission is to create positive social change by propelling qualified social entrepreneurs to build their ideas into self-sustainable ventures within our community. We work with social entrepreneurs in the early stages of developing their product or business who are looking for help or guidance. Learn more at cflsea.com.