August 04 2017 • CFF Staff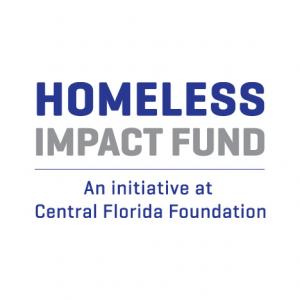 ORLANDO, Fla., Aug. 4, 2017 – The Central Florida Commission on Homelessness today announces the launch of Impact Families, a pilot program intended to test and evaluate a new system of care for families who find themselves homeless in our region.
The demonstration pilot will focus on increasing housing stability for families through a strong focus on employment and education that aligns with the Housing First model. The pilot will first take place in Orange and Osceola counties.
"Our community has challenged itself to find a better way to support our families in need of a stable place to live," says Dick Batchelor, chair of the family committee of the Central Florida Commission on Homelessness. "Our committee has done the research and we're ready to demonstrate how we can provide more targeted, client-focused support to our families who need it the most."
"Thanks to the work of Dick Batchelor and the Family Homelessness Committee of the Central Florida Commission on Homelessness, we've gained invaluable insight into the very complex issue of family homelessness," said Orange County Mayor Teresa Jacobs. "Above all, we know that having a stable, safe and nurturing place to live can make a profound difference in the lives of our children and families."
According to research from the Commission's Family Committee, more than 10,000 school-age children were homeless in Orange, Osceola and Seminole counties during the 2016-2017 school year. The underlying issues of family homelessness in Central Florida are housing stability, employment and income. The pilot program will work with families to address these three key areas through a coordinated entry system. After an intake process, families will be assigned to a Rapid Rehousing program to meet their immediate needs.
Participants will then be matched with a jobs placement coordinator through Goodwill Industries of Central Florida, which has received a $355,000 grant from Central Florida Foundation to lead the employment piece of Impact Families. The organization will work with each individual to assess their skills and strengths, build an employment plan, and connect participants to employment, education and certification opportunities, or services for disabilities. This pilot will aim to place individuals in jobs in which they will excel, with the goal of increasing their income.
"For many of our neighbors in need, getting a job or finding a better job is the missing link that empowers them to support themselves and their families," said Bill Oakley, president and CEO of Goodwill Industries of Central Florida. "We're proud to partner with the Commission to extend new opportunities to those who are homeless."
Central Florida Foundation will manage and evaluate the grant-making for this pilot against criteria approved by the Central Florida Commission on Homelessness. The Foundation has managed the investments in the Housing First initiative with more than $7 million in contributions to the Homeless Impact Fund at the Foundation. The Housing First initiative has built a system for housing the community's most vulnerable chronically homeless individuals.
"The beginning of this pilot program is the result of our community coming together to test strategies for solving the issue of family homelessness, a problem that affects us all," says Mark Brewer, president and CEO of Central Florida Foundation. "This will change the way that we help families in our community resulting in a culture shift that will lead to impactful results."
In addition to the efforts of Goodwill, Homeless Services Network and the Corporation for Supportive Housing will convene a cohort of nonprofit organizations and local governments. The cohort will gather case managers, employment specialists and other resource providers once a month over a one-year period. The partners will focus on a variety of topics relevant to their work, including trauma-informed care, motivational interviewing, resource mapping and case discussions. This effort will work to align service providers around the Housing First model as it relates to families.
In addition to their decades long support of children and families in Central Florida, The Walt Disney Company invested $500,000 in the Homeless Impact Fund at Central Florida Foundation to initiate this pilot program to identify solutions and launch a strategy to make family homelessness rare, brief and a one-time experience.
###
About Central Florida Commission on Homelessness
The Central Florida Commission on Homelessness is committed to breaking the cycle of homelessness in Central Florida—making homelessness for our neighbors rare, brief and one-time. Through research, strategic policy development, collaborative leadership engagement, and high-impact grassroots campaigns, the Commission has made significant headway in informing and inspiring our community to act on the issues facing homeless Veterans, families, youth, and other homeless individuals.
About Goodwill Industries of Central Florida, Inc.
Since 1959, Goodwill Industries of Central Florida has provided vocational and job placement services to tens of thousands of people with disabilities and other barriers to employment. With 29 retail stores and 29 Donation Xpress locations in Orange, Seminole, Osceola, Brevard, Lake and Volusia counties, Goodwill directly channels more than 90 percent of its annual revenue into programs that enable individuals to secure long-term employment and become self-sufficient. For more information about Goodwill Industries of Central Florida, visit www.goodwillcfl.org, "like" GoodwillCFL on Facebook or follow @goodwillcfl on Twitter.
About Central Florida Foundation
Central Florida Foundation is the place for people who want to invest in their community. The Foundation serves as the region's community foundation and is home to more than 400 charitable funds. The Foundation manages and invests funds, offers personalized service and expert giving advice, connects caring people, businesses, governments and organizations to local initiatives that build and inspire community, and empowers them to make informed decisions that make a difference now and in the future. The Central Florida Foundation works with individuals, families, businesses, professional advisors and nonprofits. For more information on the Foundation, please visit www.cffound.org.