October 04 2017 • CFF Team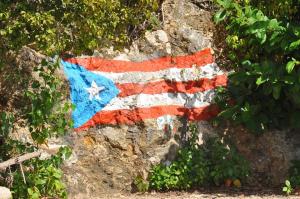 ORLANDO, Fla. (October 4, 2017) – In the aftermath of Hurricane Maria, Central Florida Foundation, alongside community leader Conrad Santiago of Conrad Santiago & Associates, has activated Together for Puerto Rico: A Hurricane Recovery Fund to support recovery and rebuilding efforts in Puerto Rico.
The fund will support these key areas:
Nonprofits and public-sector entities committed to

restoring the island and supporting its citizens for the long haul

Vulnerable populations impacted by the storm

Gaps where public resources are unavailable

Promoting leverage and cross-sector collaboration

with government, donors, and public/private humanitarian partnerships
"Puerto Rico has a long road ahead," said Mark Brewer, president and CEO of the Central Florida Foundation. "Our focus is to use strategy and philanthropy to make lasting investments that can help restore the community."
With Orlando being the number one in-migration point for people from Puerto Rico to the mainland, Central Florida Foundation realizes the effects of the storm on local community members. The fund provides a way for our community to respond now to support the medium- to long-term efforts that face the government and nonprofits in Puerto Rico.
"Even with the response and coordination challenges that Puerto Rico has faced thus far, I'm confident that our Island will rise to a higher level than it was before," said Conrad Santiago, private wealth advisor and managing director of Conrad Santiago & Associates. "To the residents of Puerto Rico, you're not alone because you have an incredible number of people here in the mainland who will continue to work together. We will not rest until the entire island is restored again."
The Foundation will convene local Puerto Rican community leaders on Oct. 9 to begin to discuss what this tragic storm means for the island and how it will affect Central Florida as people begin to relocate to the region. The Foundation distributes grants through an accountable, transparent grant-making process that enables the public to see exactly where funds are directed.
To view more information, along with regular updates on the fund, visit https://cffound.org/puertorico.
###
About the Central Florida Foundation
Central Florida Foundation is the place for people who want to invest in their community. The Foundation serves as the region's community foundation and is home to more than 400 charitable funds. The Foundation manages and invests funds, offers personalized service and expert giving advice, connects caring people, businesses, governments and organizations to local initiatives that build and inspire community, and empowers them to make informed decisions that make a difference now and in the future. Central Florida Foundation works with individuals, families, businesses, professional advisors and nonprofits. Learn more at cffound.org.