March 15 2016 • Rachel Calderon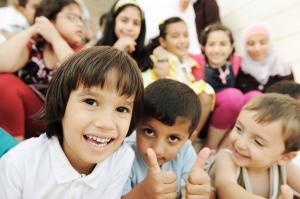 At the end of 2015, the IRA charitable rollover was signed into permanent law. This is a big step in philanthropy and makes it easier for people like you to invest in your community.
It's a win-win decision for local philanthropist and planned giving advocate Elizabeth Brothers. "The IRA rollover is a benefit to the donor and Central Florida Foundation if you don't need the income and want to save on taxes," says Elizabeth. "After I established my fund at the Foundation in 1998, I made the commitment to add to it each year. Some years I contribute long-term appreciated stock and others I give the IRA rollover. The IRA rollover is an excellent choice, especially now that it's here to stay."
How does the IRA rollover work?
If you or one of your family members are age 70 1/2 or older, contributions made from your IRA to Central Florida Foundation (up to $100,000 per year) are not reported as taxable income.* A contribution made from your IRA also qualifies as your required minimum distribution (RMD) which can lower your income and taxes. This important change to legislation means you can make informed plans for your RMD earlier in the year instead of having to wait until the last minute for Congress to decide if the rollover will be extended.
So what can you do with your RMD at Central Florida Foundation?
First, you can create an endowment fund. Setting up a fund that will support the community now and in the future is probably easier than you might think. Endowment ensures there is a consistent and permanent source of revenue to address future community needs that cannot be anticipated.
If you're not ready to create your own fund, give to one of our existing endowment funds. Central Florida Foundation holds endowment funds for over 80 nonprofits in our region. Invest in the sustainability of a nonprofit you're committed to, or discover another endowment fund that aligns with your interests.
Or, maybe you are looking to be a part of something bigger in the community. Central Florida Foundation reaches so many areas of our community through initiatives like student-led grant-making, women's giving circles, Impact Funds, Diebel Legacy Fund, scholarships and more. Join us in making Central Florida a better place to live.
Do you want to invest in your community with Central Florida Foundation and you're not 70 1/2 or older? There is always a place for you. Let's connect to help you start investing in what matters most to you. Contact Rachel Calderon at rcalderon@cffound.org or call us at 407.872.3050.
*As with anything this wonderful, there are a few things to keep in mind with the IRA rollover: Contributions from an IRA account cannot be made to donor advised funds, contributions cannot exceed $100,000 per year and you must be 70 1/2 or older.