May 08 2017 • Avani Desai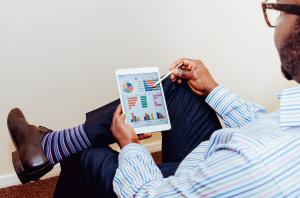 As the term itself suggests, a philanthropreneur is an entrepreneurial philanthropist: a person who fuses the active philanthropist role with business practices and resources that can be leveraged to achieve scalable, sustainable social change. Philanthropreneurs take philanthropy to a new level by pairing generosity with smart proactive actions. They've made it the mission of their philanthropy to solve problems. And as visionary leaders, they know that you don't solve problems by throwing money at them.
At the heart of the philanthropreneur strategy lies the mindset: strategy-based, solution-oriented, innovative, and encompassing.
Entrepreneurial philanthropists have realized that ad hoc philanthropic actions, committed with even the best intentions, are not enough. Sometimes good deeds—offered without enough thought or an understanding of the bigger picture—can backfire by causing other problems that could have been avoided by defining the problem or analyzing possible repercussions. This Stanford Social Innovation Review article illustrates how a well-meaning fundraiser, with participants donating free mosquito nets throughout Africa to reduce outbreaks of malaria, backfired when the funders realized that they were competing with local shop owners whose livelihood depended on the income from selling the nets.
Recently, Vancouverite entrepreneur Frank Giustra took a different approach. He began by pioneering the Streetohome Foundation in his hometown to fight homelessness with the aid of community leaders; also involved in the Clinton Giustra Enterprise Partnership (launched with former president Bill Clinton) and the International Crisis Group, he founded the Radcliffe Foundation after encountering dying Syrian refugees on the Greek island of Lesbos. This foundation soon tripled the number of existing search-and-rescue boats, trained dozens of volunteer operators, and found a way to house 800 refugees. A child of immigrants who faced many hardships himself, Giustra is driven by passion—his passion to help. He combines his empathy with his solution-geared entrepreneurial mindset, and he keeps himself grounded with a personal motto: "I don't intend to become just another dead rich guy."
You've likely heard of many philanthropreneurs, though perhaps you weren't aware of the hybrid philanthropic-entrepreneurial nature of their endeavors. Many of them invest in increasing the philanthropic impact of non-profit organizations, whether they've founded those groups or have become actively dedicated to them. The list is virtually endless, but here are just a handful of well-known faces that have seized the reins and are making the world a better place, one calculated step at a time:
"True philanthropy requires a disruptive mindset, innovative thinking, and a philosophy driven by entrepreneurial insights and creative opportunities," argues Forbes writer and philanthropreneur Naveen Jain. "To disrupt the status quo, drive philanthropy at tremendous scale, and develop long-term economic vitality through giving, we must apply the same models for success in our philanthropic endeavors as we do in business." So what makes for a successful philanthropreneur? They seem to share a number of fundamental traits:
They succeed because they treat their funds as venture capital—and a venture that's not profitable is not sustainable.
They are driven by a vision, allowing themselves "the same level of audacious hope and limitless opportunity" as their business ventures would demand.
They strategize to rethink solutions and convert problems, bringing them to scale.
They network with fellow philanthropreneurs as they would with fellow like-minded business people and mentors.
They are driven by their "customer-oriented" mindset, as the entrepreneur within them seeks to fulfill people's needs and alleviate their problems.
"Money can certainly solve some of the world's problems, but without an entrepreneurial bend it will only merit short-lived solutions to long-term problems." -Naveen Jain
A lasting social impact transcends a bit of donated time or money. Philanthropreneurs redefine short-sighted notions by presenting a type of philanthropy that is solution-based, future-oriented, and transformative, strengthened by the entrepreneurial art of extracting opportunities from problems and carefully strategizing so as to emerge with sustainable results. This mindset focuses on capitalizing on a viable strategy and shouldering a participative role to combat and eradicate a problem, rather than on donating contributions in hopes of softening the symptoms of an issue or providing only temporary relief.
That is exactly why their impact is so tremendous, sustainable, and inspiring. And while they can't solve all the troubles of the world, it's inarguable that they're doing their best to ease them. In the words of Margaret Mead, "never doubt that a small group of thoughtful, committed citizens can change the world; indeed, it is the only thing that ever has."