April 27 2015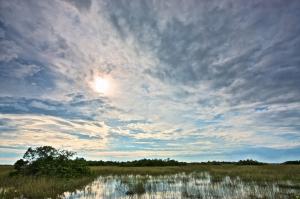 This week we are sharing with you a series of five short blog posts to help you better understand how our community is working to solve the issue of homelessness. Follow us on Facebook and Twitter for links to the series and feel free to leave comments and share the posts. Keep reading for the first post of the series…
First, let's paint the big picture. So what is our community trying to do to solve homelessness? The two main goals are:
1. To provide permanent supportive housing with case management for chronically homeless individuals
2. To make family and episodic homelessness rare and brief by providing rapid rehousing and affordable housing
Let's define some of the terms from above using the Economic Impact Report from Central Florida Commission on Homelessness.
Permanent Supportive Housing - A decent, safe, and affordable community-based housing that provides residents the rights of tenancy under state and local landlord-tenant laws. The housing is linked to voluntary and flexible support and services designed to meet tenants' needs and preference.
Chronically Homeless - Someone is chronically homeless when they have experienced homelessness for a year or longer or have experienced at least four episodes of homelessness in the last three years and have a mental and/or physical disability.
Episodic or Family Homelessness - Someone is episodically (or family) homeless when they experience recurrent problems with housing, often due to seasonal/minimum-wage income jobs or sporadic domestic situations that affect stable housing.
Rapid Rehousing - An approach that focuses on moving individuals and families that are homeless into appropriate housing as quickly as possible.
Affordable Housing - Housing costing no more than 30% of a household's gross monthly income, according to the U.S. Department of Housing and Urban Development.
You might also like to know that other cities like Los Angeles, Houston, Atlanta and others have taken a similar approach to solving homelessness in their cities, and they have been extremely successful! For example, Houston has seen a 26% decrease in street homelessness in two years. You can read more about their efforts in the Survey of Best Practices Report from Central Florida Commission on Homelessness.
It comes down to taking a different approach to helping the most vulnerable people in our community get back on track.
Check-in tomorrow for the next post about the roles of Central Florida Foundation, Central Florida Commission on Homelessness and Corporation for Supportive Housing in this initiative to solve homelessness in our community.