December 20 2013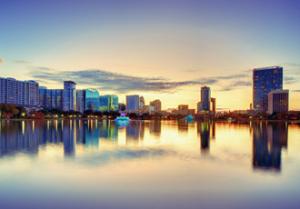 By Mark Brewer, Foundation President/CEO
Central Florida Foundation applauds the effort by GuideStar, Charity Navigator, and the BBB Wise Giving Alliance to educate donors about the myth of overhead costs as an indicator of a nonprofit's performance. In The Chronicle of Philanthropy article, GuideStar President, Jacob Harold, points to the availability of a range of data and its use to better inform the public about nonprofit performance.
Mr. Harold also references a recent report by The Tampa Bay Times and the Center for Investigative Reporting that highlights the 50 worst charities – nonprofits that spend pennies on the dollar fulfilling their "missions" while the bulk of donations fill the pockets of outside fundraisers and top brass.
Central Florida Foundation is proud to say that our advised fund holders did not suggest grants to any of those groups listed. As a basic service to our fund holders and other private and corporate foundations we advise, we vet the organizations they wish to support for fiscal and programmatic soundness.
Learn more about the services we provide our donors.
Additionally, our Nonprofit Search is a searchable database of Central Florida nonprofits that provides transparency, and helps donors make more informed giving decisions. Aggregate data from Nonprofit Search is presented in our report about the health and diversity of the region's independent sector nonprofits. The report shows that nonprofits as a whole in our region direct less than 8% to administrative costs and less than 5% to fundraising costs. Analysis of other performance factors would suggest that not spending enough on overhead impedes an organization's ability to be sustainable; having the capacity to raise more dollars from individuals and provide a competitive wage to leadership staff are factors that contribute to sustainability.
Through our work with philanthropists and in our grant making, we recognize that dollars spent on administration, marketing, and fundraising, are important components to an organization's ability to sustain and scale. The Community Investment grants we made in the last year point to investments in the capacity of nonprofits, which translates to providing tools, infrastructure, and resources.
We recognize that it is also important to track whether or not over time, the investments made in overhead result in an organization's sustainability. The Foundation will continue to monitor our investments and share results with the community.