March 07 2017 • Rachel Calderon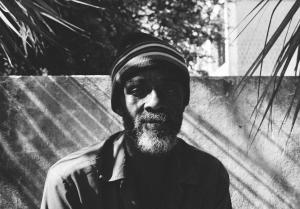 This editorial was featured in the March 2017 issue of The Park Press.
Central Florida is one of the most popular destinations in the world. We have beautiful weather, pristine beaches, welcoming communities, unique local businesses, sports venues, cultural attractions, endless entertainment and so much more. However, in the midst of all of these wonderful things, Central Florida has one of the highest number of homeless populations in the country among individuals, families and veterans. Why is this happening in our backyard and how can you help?
Chronic homelessness is defined as someone who has experienced homelessness for a year or longer or have experienced at least four episodes of homelessness in the last three years and have a disability. This includes homeless individuals with a mental health illness or substance abuse problem. According to the Economic Impact Report released by the Central Florida Commission on Homelessness, the average annual cost of homelessness in Central Florida is $31,065 per person per year. This includes arrest, jail time, trips to the emergency room and overnight hospital stays.
So, what is the solution? Our local governments, businesses and nonprofits have come together to help end homelessness in our community. Based on research and trips to other cities that use the same strategy and thought, these leaders have determined that the solution to end homelessness for good is
to provide permanent supportive housing to our community's most vulnerable citizens.
Permanent supportive housing is more than a place to live. It is housing despite a person's current condition that provides services like healthcare, substance abuse treatment, mental healthcare and money management. It wraps-around the entire person and helps them make a better life for themselves. And, the annual cost per-person is $10,051 providing a significant savings from living on the streets. It is a win-win situation that includes cost savings, less stress on our public safety systems and healthcare systems, and it restores human dignity.
How can you get involved in this holistic solution to homelessness?
Give your time to volunteer with a local organization that serves our homeless men, women, and families. Use Nonprofit Search to search for organizations you can connect with.
Put together a Make it a Home Move-In Kit for an individual moving into their new home (sign-up at rethinkhomelessness.org).
Donate to an organization you care about that supports ending homelessness for good, also using Nonprofit Search if you are not sure where to begin.
To learn more about the efforts to end chronic homelessness in our community, visit rethinkhomelessness.org.
Source: The Cost of Long Term Homelessness in Central Florida – The Current Crisis and the Economic Impact of Providing Sustainable Housing Solutions. Click here to view.