October 04 2016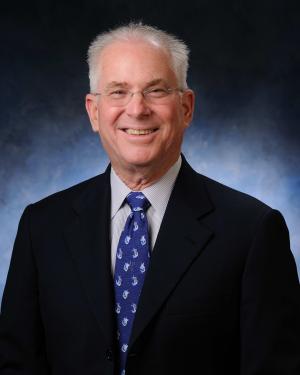 Rick Baldwin will tell you that he's not a "philanthropy guy." While he might not have adopted a title, he has a huge heart for the community that has been so good to him.

Born and raised in Florida, he has strong roots planted here. His first job out of high school was at a funeral home in June 1965. He worked for a year and then decided to attend Mortuary School at Miami-Dade Community College. He graduated and became a Florida embalmer and funeral director in 1968.
From there, he went on to open the first Baldwin Funeral Home in the Goldenrod area of Orlando. The business quickly grew and expanded to Altamonte Springs, Winter Garden and the Greater Orlando area. It became what our community knows today as Baldwin-Fairchild Funeral Homes. The funeral home has earned a reputation of helping families from all faiths and walks of life honor their loved one's wishes at death.
One of Rick's most important values is lifelong learning.
"I can't think of a better way to learn than to travel," says Rick.
He has been around the world, but his favorite stop is Spain. His passion for the country and its rich history is contagious. He has written essays about El Camino de Santiago De Compastela and the Meseta, a part of El Camino. His love of travel is contagious and inspiring – be ready to jump on a plane after even a short conversation with him.
In addition to traveling, he attended the University of Central Florida two nights a week for 10 years and earned a degree in accountancy. He doesn't see any excuse for why you can't accomplish your goals.
While Rick has extensive knowledge of foreign countries, he knows the intricate details of the community of Winter Park where he calls home. He is very involved on several boards and learned about the Central Florida Foundation through service as the board chair of The Gardens at Depugh in Winter Park.
In 2015, Rick established the Baldwin Family Fund to maximize his tax benefits at the end of the year. He encourages others looking for tax solutions to consider the Foundation and the variety of ways you can invest in your community and recognize clear tax benefits at the same time.