April 07 2017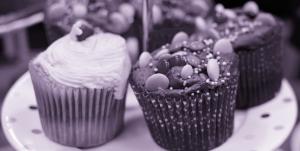 This week we had the opportunity to get together with our nonprofit fund holders to enjoy sweets and treats and say thank you for partnering with us to sustain their organization for the years to come.
We were excited to give everyone a copy of our NEW nonprofit endowment toolkit, a step-by-step guide to help organizations make the most of their endowment fund and work towards long-term and sustainable investments in their work.
A special thank you goes to Steve Bardy, executive director of Pet Alliance of Greater Orlando, for sharing his thoughts on endowment and planned giving. Like everyone else that was in the room, he has a long list of to-dos and priorities, but he doesn't lose sight of the power of endowment and planned giving. He also mentioned that he values the support and partnership with Central Florida Foundation in his efforts. We reminded our fund holders that we are here to help them with gift closings, charitable gift annuities, strategies and with speaking to their board of directors about endowment.
And, the festivities included a drawing for a $1,000 grant for one organization to use towards their planned giving efforts. The lucky winner was the Downtown Arts District. Congratulations! With that, we had fun, food and conversations with nonprofit fund holders from across the sector all working on exciting initiatives to make our community a better place.
Thank you to everyone that spent the afternoon with us. If you were not able to attend and would like to set up a time to review your fund and receive a copy of the endowment toolkit, contact Mary Meghan.