December 11 2018 • Rachel Calderon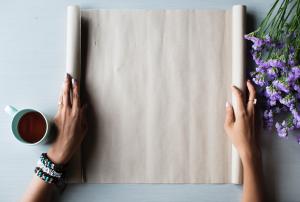 Twinkling lights and decorations line the streets, traditional festivities are filling up calendars, and the weather can't make up its mind – it's officially the holidays in Central Florida. Even amidst the hustle and bustle of holiday shopping, we know Central Florida is a generous community, filled with people who care just as much about giving back to the community during this time of year. As you and your loved ones gather to plan your end-of-year giving, ask yourself this:
Will your gift go a long way?
By rethinking your approach, your gift could make an impact that lasts well beyond the 2018 holiday season. Here are a few ideas to keep in mind:
Gone are the days of only writing checks – families want to engage in the community just as much as they want to invest in it. Bring your mind, heart, and wallet to the table to address community needs in a thoughtful way that has lasting impact. Yes, it feels wonderful to fill backpacks with food for a weekend. But, imagine putting the same dollars towards truly solving our hunger issue so that no child in Central Florida needs a backpack full of food ever again. More and more families are considering this strategic approach to giving.



With the implementation of the new

tax law at the end of 2017, many families began using a "bundling" approach to make larger gifts every other year instead of stuffing gifts into the end of the year. As our community's challenges grow in complexity, families are shifting towards a forward-thinking, long-term focus, using tools like endowment and IRA rollovers to make the most of their gifts.



Big problems require big solutions,

not simple fixes that only address a few pieces of the issue. Real change requires collective impact, which the

Stanford Social Innovation Review

defines as a commitment of a group of stakeholders from different sectors to a common agenda for solving a specific social problem. Consider how Central Florida has adopted the Housing-First model, bridging public, private and independent sectors to solve homelessness. This solution has a 97% success rate locally – far more than any entity could have achieved on its own.
We're always here to walk with you in designing a meaningful and lasting approach that works for you and your family.