December 19 2016 • Avani Desai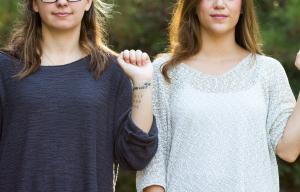 Hundreds of years old in theory, the concept of the "giving circle" has reignited across the nation, growing more diverse, aware, popular, and effective with each passing year. Initially begun by and composed of women, the movement of the giving circle is based on the notion of participatory philanthropy, where groups of individuals pool their funds together to give to a charity or community project, while typically becoming more vested and expecting to see a social return on investment while helping and spreading awareness about their cause as "philanthroactivists."
The beauty of giving circles is threefold. First, there is the established environment of positivity and progress, where women come to embrace a culture of cooperation, camaraderie, like-minded friends, and role models. Marcia Liebich, co-founder of the Wood River Women's Charitable Foundation in Idaho, points out that, while the aspect of philanthropy inspired her, the networking community also served as an enticing factor: "That's what a lot of these circles are proving: they develop social capital, in a sense, as you begin to network with people who care about the same things you do."
Secondly, there is the cultivation of esteem, worth, and usefulness; giving circles collect donations, sometimes small amounts of money or time and combine them with the entire group until they snowball into a huge contribution that has an over reaching impact. Andrea Pactor of Indiana University's Women's Philanthropy Institute explains "that's really one of the greatest contributions that giving circles have offered the field of philanthropy: they have opened the door and made it manageable for thousands of women here and around the world to engage in this charitable activity."[1] Interestingly enough, the majority of the members of such giving circles won't just write a check and leave; they place a greater value in becoming personally vested in their causes of choice, increasing their personal awareness, involvement, and empathy with the people whose lives they touch through their contributions. It's a beautiful and empowering indication of female philanthropic involvement.
"Nothing brings me more happiness than trying to help the most vulnerable people in society. It is a goal and an essential part of my life—a kind of destiny." –Diana, Princess of Wales
The third element is the democratic vibe of these circles; nonprofit leadership is often male-oriented, whereas giving circles are more open, and usually every woman has an equal say as to where the group's money is distributed. While collective in nature, giving circles also respect and celebrate each member's sense of self, exemplifying "a face of individual philanthropy in their diversity, flexibility, passion, and spirit. [They're like] the Home Depot of philanthropy because they allow you to do it your own way."[2]
Giving circles can be as small and casual as a neighborly potluck. They may be as highly organized and densely populated as international charity foundations. Either way, studies have shown that giving circles share some remarkable and preferable characteristics[3]:
Women coming together to give back to their communities isn't a revolutionary notion, from the bandage-rolling and sock-knitting societies during WWI, to the classic school fundraisers, bake sales, and neighborhood improvement campaigns of today. They've always known that multiple pairs of hands are better than one, and these same values have transcended to today's unprecedented financial, social, and ethical movements that have ignited across the nation. What's also become apparent is that, paralleling the growing trend of female professional success and financial independence, the popularity, quantity, and impact of these giving circles and collective philanthropic movements is also growing.
"In a world where there is so much to be done, I feel strongly impressed that there must be something for me to do." –Dorothea Dix
Avani Desai is a member of 100 Women Strong, a member of the board of directors of the Central Florida Foundation and a fund holder at the Foundation. To learn more about 100 Women Strong, click here.
[1] http://awomanshealth.com/womens-giving-circles/
[2] https://www.givingforum.org/sites/default/files/resources/Giving%20Together%20-%20A%20National%20Scan%20of%20Giving%20Circles%20and%20Shared%20Giving.PDF
[3] https://www.thebalance.com/what-are-giving-circles-2502067