December 06 2019 • Mark Brewer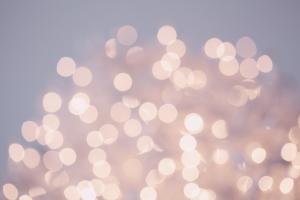 Dear Friends,
As we celebrate the holiday season, I want to share how thankful I am for your commitment to building a better community. Through our year together, many of you have brought your head, heart and wallet to the table to face some of the most challenging issues in our community, and for that I am grateful.
Here are a few highlights from 2019 and our year together:
This spring marked the establishment of the Parramore Asset Stabilization Fund, an $8 million partnership between Central Florida Foundation, Florida Community Loan Fund and New Jersey Community Capital, to renovate and preserve the affordability of 83 scattered-site residential units across 46 properties for residents of Parramore. This one-of-a-kind initiative is the first project of the Central Florida Regional Housing Trust, an effort to create attainable housing for low- to middle-income families. I cannot thank our valuable partners and investors enough for their support of this first step (of many) in addressing the housing crisis in Orlando.
The Foundation held its inaugural Table Talk event this fall with over 3,000 people participating in the community-wide discussion. Local residents, businesses and nonprofits hosted tables of up to 10 people at their homes or offices, local coffee shops, community centers, schools, parks and other public places to come together and share their thoughts about the state of the region and ideas for the future. I invite you to save the date of October 1, 2020 for next year's Table Talk.
Rally: The Social Enterprise Accelerator continues to cultivate Orlando as a national hub for social enterprise. To date, the cohorts that completed the accelerator have included 19 enterprises and 36 entrepreneurs. Rally attracts more women and minority founders than traditional accelerators with 46% of these participants to date being women and 33% being minorities. Rally believes that problems are worth solving, and social entrepreneurs are uniquely wired to solve problems in sustainable ways.
Since the Pulse tragedy, the Better Together Fund continues to work towards building a stronger, more inclusive Central Florida. I'd like to note that for the first time ever, Orange County Public Schools dedicated the month of October to LGBTQ+ awareness. Thank you to our community partner Equality Florida for their work within the school districts to create an environment that welcomes all students.
This year, 100 Women Strong held its first sold-out women's summit addressing key issues affecting women's health today. The giving circle continues its focus on early childhood brain development with an effort to improve language skills for young children and is currently developing an opportunity to impact mental health for youth. Our community is full of vibrant women making a difference through 100 Women Strong and strategic philanthropy.
It's been an exciting year, and there's much more to come in 2020. I invite you to learn more at cffound.org and join us around the table. From all of us at Central Florida Foundation, we wish you a memorable holiday season.

All my best,
Mark Brewer, President/CEO