May 11 2020 • Rachel Calderon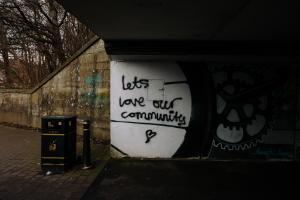 ORLANDO, Florida — May 11, 2020 — Central Florida Foundation, the region's community foundation, today announces over $1.5 million of investments in nonprofit operations and innovation during the COVID-19 pandemic.
The investments span an array of community areas including mental health, the elderly, animals, healthcare, hunger and homelessness. These investments are designed to support operations as many nonprofits have seen troubling increases to the demand for their services.
The community areas and investments include:
Over $40,000 for mental healthcare

$70,000 for the elderly


$15,000 for the care of animals

$25,000 for healthcare

Over $62,000 for homelessness service providers

Over $1.35 million in grants from fundholders at the

Foundation for an array of COVID-19 related challenges
Up to $1.2 million of the investments from fundholders at CFF has been made to Second Harvest Food Bank of Central Florida. With the nonprofit experiencing a 100% increase in demand since March, the investment supports operations and new delivery systems to distribute more food than ever to struggling community members. These new systems not only change the way Second Harvest operates now, but also into the future.
Like Second Harvest, many nonprofits are pivoting their business models to serve more residents in brand new ways.
"COVID-19 forces all nonprofits to rethink the way they serve their communities," said Mark Brewer, president/CEO at Central Florida Foundation. "To make it to the other side, every nonprofit has to create a new normal."
The Foundation has also made a $25,000 investment in the ALICE Fund at the Heart of Florida United Way to help provide immediate relief for individuals and families experiencing economic hardship as a result of job loss.
Generous fundholders and already established endowment funds at the Foundations make these investments in the community possible.
The nonprofits to receive investments include:
Alaqua Animal Refuge
Bishop Moore Catholic High School
Central Florida Dreamplex
Central Florida Regional Housing Trust
Coalition for the Homeless of Central Florida
Community Health Centers
Elevate Orlando
Family Promise of Greater Orlando
First Presbyterian Church of Orlando
Grace Medical Home
Harbor House of Central Florida
Health Care Center for the Homeless
Heart of Florida United Way
Hebni Nutrition Consultants
Help Now Osceola
Jewish Family Services of Greater Orlando
LIFT Orlando
Meals on Wheels
Mental Health Association of Central Florida
No Kid hungry
Osceola Council on Aging
Peer Support Space
Pet Alliance
Second Harvest Food Bank of Central Florida
Seniors First
St. Bonaventure Indian Mission & School
The Sharing Center
United Against Poverty
United Arts of Central Florida
VIP Rescue of Central Florida
Wild Horses Rescue Center
Winter Park Improvement Foundation
###
About Central Florida Foundation
Central Florida Foundation believes in the power of philanthropy and that thoughtful strategies, combined with a generous community, make Central Florida a place where everyone feels at home. The Foundation works with families focused on giving back, nonprofits and across public and private sectors to bring philanthropy to life. It all began in 1994 as a dream around a table of local, passionate people, and has grown to be one of the community's most trusted resources. Learn more at www.cffound.org.