August 11 2017 • Avani Desai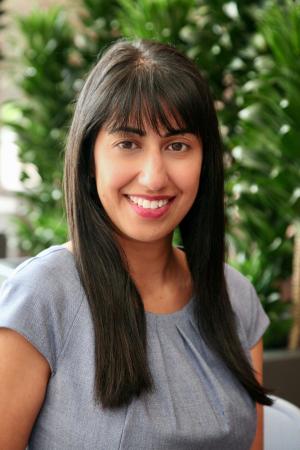 "For every product you purchase," promises the TOMS motto, "TOMS will help a person in need." It's the mission statement inspired by TOMS founder Blake Mycoskie, whose heart went out to the barefoot local children he encountered during his 2006 trip to Argentina; he decided to do something proactive and help. As a result, he launched TOMS Shoes, "a company that would match every pair of shoes purchased with a new pair of shoes for a child in need. One for One."
Mycoskie appealed to this universal emotional reasoning: when we buy something, as consumers, we want to feel good about our purchase; what's more rewarding than helping out a fellow human being? This lesson has been echoed 60 million times, since the company has gifted over 60 million shoes to kids in over 70 countries. TOMS has meanwhile launched TOMS Eyewear (linked to sight-saving philanthropy), TOMS Roasting Co. Coffee (linked to clean water donations), and TOMS Bag Collection (linked to safe birth service support and education).
TOMS is one of many such businesses across a spectrum of industries that are beginning to build their organizations around key messages of humanity and philanthropy, and whose company cultures, brand reputation, and marketing messages are all constructed on a foundation of social awareness and responsibility. Other prime examples include Burt's Bees, with their organic products ranging from honey to candles to lip balm, upheld as having the highest standards for personal care products and packaging sustainability—and whose humane marketing campaign helped the company top $250 million in revenue 15 years after Roxanne Quimby first made candles from Burt Shavitz's honeybees' beeswax—and Kenneth Cole, an entrepreneur in the fashion industry who uses his business to promote AIDS research and other meaningful social issues, and whose philanthropreneurial efforts have skyrocketed his sales to nearly $500 million.
"Effective philanthropy requires a lot of time and creativity—the same kind of focus and skills that building a business requires." –Bill Gates
There is an unmistakable trend of companies that are building their mission around an image and message of philanthropreneurship, blending generous solution-geared philanthropy with business-savvy entrepreneurial insights, strategic campaigns, and visionary ventures. As illuminated in Forbes Magazine, The Walt Disney Company is not only one of the biggest organizations in the world; it's ranked as one of the most respected worldwide companies due to its social awareness and dedication. Google has been hailed as "one of the most appealing places to work", as it has been successful in building a compassionate work culture while also building on a platform of caring about the world; within three years, Google donated over $353 million in grants, $3 billion in free ads, apps, and products, and 6,200 days of volunteered employee time in support of nonprofits.
The impact of these campaigns, reputations, and cultures is inarguably tremendous—but it is also anything but coincidental. Reputation Institute conducted a study that found seven dimensions that drive an organization's reputation: workplace, governance, citizenship, financial performance, leadership, products and services, and innovation, with analysis showing that as much as "41% of how people feel about a company is based on their perceptions of the firm's corporate social responsibility practices." According to the Institute's executive partner, Kasper Ulf Nielsen, "People's willingness to trust, admire, and feel good about a company is based on their perceptions of the corporate social responsibility of the company, so this is a key tool for companies to use to improve support form stakeholders."
"It takes 20 years to build a reputation and five minutes to ruin it. If you think about that, you'll do things differently." –Warren Buffet
A brand is something that transcends products and services. It's the reason why companies that produce arguably problematic products—i.e. automakers whose cars fill the air with toxic pollutants, candy-makers or fast-food chains whose foods and sweets are chock-full of cancerous sugars and fats, tobacco companies that promote "cancer sticks"—still gain a positive reputation regarding social responsibility and human empathy. "It's not about the products, it's about the company behind the products," Nielsen explains. "60% of people's willingness to buy, recommend, or say something positive about a company is based on their [overall] perception of the company." That's why BMW's brand has soared to become a symbol of trust, and why Daimler and Volkswagen are hailed for well-engineered, "greener" vehicles based on a more eco-friendly image.
What begins as a company transforms into a revolution for change. The mission becomes the movement. And the movement has the power to sweep an entire global economy.