July 12 2018 • CFF Team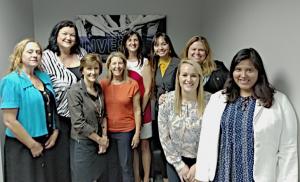 ORLANDO — July 12, 2018— Central Florida Foundation today announces the grants from its annual Community Investment Grant Round. The Foundation's board of directors approved the following projects and nonprofits to receive grants:

The projects total an investment of up to $127,557 to improve the quality of life in the community.
"The implementation and utilization of the technology that this grant provides is unprecedented in a free and charitable clinic setting like Shepherd's Hope," said Marni Stahlman, president/CEO of Shepherd's Hope. "It will make an immediate difference in the quality of care for our patients and the experience of our volunteers."
On an annual basis, the Foundation awards over $6 million in grants with at least 83% of the grants supporting local nonprofits in Central Florida.
Endowed funds at the Foundation make the Community Investment Grant Round possible each year. Generous individuals established these funds to help maintain and improve the quality of life in Central Florida forever. The investments will help meet future needs of the community that could not have been anticipated when the funds were established.
"We are thrilled to invest this charitable capital in the region each year," said Mark Brewer, president/CEO of Central Florida Foundation. "Each of these grants will impact important issues that affect the community and its well-being."
The grant committee this year included students from University of Central Florida School of Public Administration and experienced mentors. Mentors included Rhonda Pearlman, Community Volunteer; Julie Tindall, City of Orlando; Leslie Hartog, The Community Seal; Thomasa Sanchez, McCormick Research Institute and Community Volunteer; and Valerie Shapiro, Community Volunteer and 100 Women Strong Member. The committee used Nonprofit Search to research nonprofits and present grant recommendations to the Foundation's board of directors for approval.
"There are few things as gratifying as helping bright, talented scholars flourish," said Julie Tindall, community outreach manager at the City of Orlando. "The rich dialogue between mentors and mentees, the opportunity to share challenges, successes, and lessons learned, as well as providing insight and experience to help students expand their skill set in the field of philanthropy and grant-making is something I look forward to every year!"
###
About Central Florida Foundation
Central Florida Foundation is the place for people who want to invest in their community. The Foundation serves as the region's community foundation and is home to more than 400 charitable funds. The Foundation manages and invests funds, offers personalized service and expert giving advice, connects caring people, businesses, governments and organizations to local initiatives that build and inspire community, and empowers them to make informed decisions that make a difference now and in the future. Central Florida Foundation works with individuals, families, businesses, professional advisors and nonprofits. For more information on the Foundation, please visit www.cffound.org.