November 29 2018 • CFF Team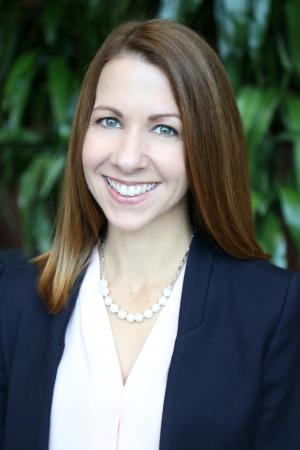 ORLANDO, Fla. – (November 29, 2018) – Central Florida Foundation today announced that Nicole Donelson has been named vice president of philanthropy.
In her role as part of the executive team, Nicole is responsible for driving the Foundation's vision and mission of building community through philanthropy. She will design and implement business development strategies that will play a key role in the next stage of growth for the Foundation, which is poised to become the largest public foundation funder in the region by 2020, with the resources to power sustainable solutions for critical social and community issues.
"On behalf of the board of directors and the entire team, we are thrilled to welcome Nicole," said Mark Brewer president and CEO. "We selected her from a pool of qualified candidates from across the country based on her experience in the field, management skills and forward-thinking approach."
Nicole previously served as executive director for the American Diabetes Association with responsibility for four markets across the state of Florida. She comes to the Foundation with 12 years of nonprofit experience, including a focus on business development and relationship building. She is committed to ensuring that the Foundation's endowments, driven by the decade-long $20 billion transfer of wealth in the Orlando Metro area, will continue to provide sustainability for nonprofits focused on areas that support the region's quality of life (healthcare, education, social services, arts, and faith-based communities).
"I'm excited to join the Central Florida Foundation team," said Nicole. "I look forward to using my skills in a way that help others experience the power of philanthropy to create an even better Central Florida."
###
About Central Florida Foundation
Central Florida Foundation believes in the power of philanthropy and that thoughtful strategies, combined with a generous community, make Central Florida a place where everyone feels at home. The Foundation works with families focused on giving back, nonprofits and across public and private sectors to bring philanthropy to life. It all began in 1994 as a dream around a table of local, passionate people, and has grown to be one of the community's most trusted resources. Learn more at www.cffound.org.