September 25 2015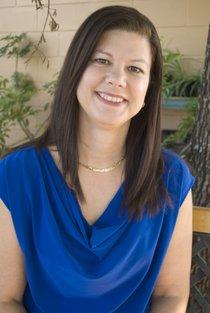 September 25, 2015 – Orlando, Fla. - The Central Florida Foundation announced today that Sandi Vidal has been named vice president of community strategies and initiatives.
In her role as part of the executive team, Vidal is responsible for implementing the vision and mission of the Central Florida Foundation through designing and implementing strategies that support the Foundation's asset development, grant making and community leadership initiatives.
"We are thrilled to welcome Sandi to the Central Florida Foundation team," said Mark Brewer, president and CEO. "We selected her from a large pool of qualified candidates because of her private and independent sector experience, management skills, history with social enterprise and recent deep knowledge of system change work, through her work at the Central Florida Commission on Homelessness."
Vidal previously served as the executive vice president and director of collective impact for the Central Florida Commission on Homelessness (CFCH) where she acted as the liaison between CFCH and community leaders through oversight of the jurisdictional and topical committees for three counties. She was also responsible for writing and managing grants and fundraising activities and worked with the Homeless Services Network and Veteran Affairs on the plan to end Veterans homelessness. Vidal also served as the executive director and CEO of the Christian Help/Central Florida Employment Council.
"I am excited to begin this new journey with the Central Florida Foundation," said Vidal. "I look forward to finding new revenue sources and engaging and developing current donors as well as furthering the Foundation's impact in the Central Florida community through our grant making services and giving circles."
Vidal holds a BBA in business management and administration from the University of Miami in Coral Gables, Florida.
About Central Florida Foundation
The Central Florida Foundation is the place for people who want to invest in their community. The Foundation serves as the region's community foundation and is home to more than 400 charitable funds. The Foundation manages and invests funds, offers personalized service and expert giving advice, connects caring people, businesses, governments and organizations to local initiatives that build and inspire community, and empowers them to make informed decisions that make a difference now and in the future. The Central Florida Foundation works with individuals, families, businesses, professional advisors and nonprofits. For more information on the Foundation, please visit www.cffound.org.
###