October 06 2014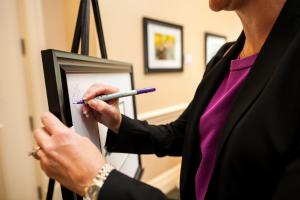 By Rachel Calderon
On October 2, 2014 Central Florida Foundation (CFF) celebrated its 20th anniversary. It was a day staff members had been busy preparing for and making sure every last detail was thought out so that we could properly honor all of the individuals, families and corporations that call us their friend in philanthropy, their trusted philanthropic home.
It was a gorgeous, fall-in-Florida day at Harry P. Leu Gardens as guests arrived to celebrate and be inspired by the people, families, and corporations that have helped us reach this milestone. We heard from several speakers including our sponsor Bank of America, fund holders, a scholarship recipient, current and former board members, a nonprofit and others who inspired us all to take pride in our community, whether it be near or far and then jump in to make a difference.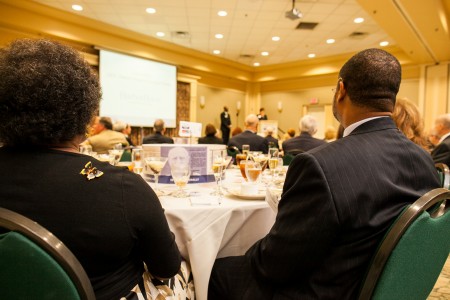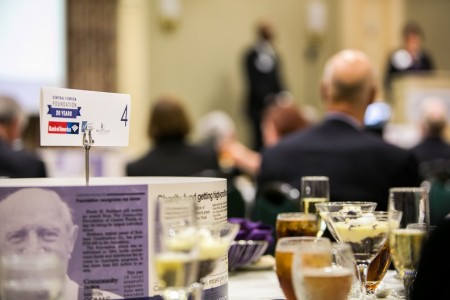 Ambassador Robert Hutchings shared through a video message (click here to see the video) about how he carries out the legacy of his late aunt Betty Foard Hutchings through the Foard Award to provide quality higher education to students graduating from DeLand High School. Frances Chapman, a recipient of a Foard Award scholarship, inspired us with all she has been able to accomplish in her college career thus far from internships on Capitol Hill to minoring in Arabic. Board member Rob Thomson and his wife Wendy shared their family's motto, "Leave this place better than it was when you got here," and how they used money they received from their wedding gifts to establish their fund at CFF with match dollars from the Edyth Bush Charitable Foundation.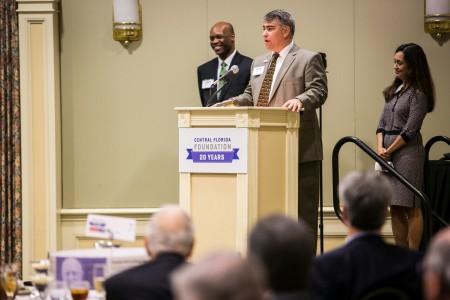 Carol Wick, CEO of Harbor House of Central Florida, demonstrated how CFF has helped Harbor House lay a solid foundation through investment in development staff, Project Courage and the Paws for Peace Kennel to make sure more individuals, families and pets can have a shelter to turn to when escaping domestic violence.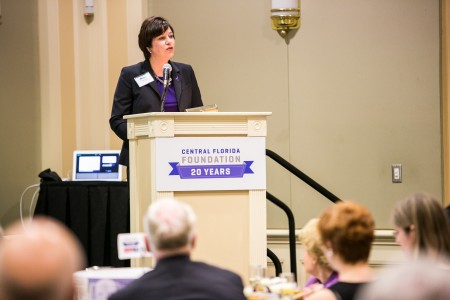 We saw how students in the Philanthropy, Fundraising & Social Entrepreneurship master level class at the University of Central Florida School of Public Administration are provided a hands-on experience of philanthropy through grant making and learn how to think with their heads and their hearts as they make investments in local nonprofits. Merrell Bailey, partner at Your Caring Law Firm, made us laugh when she told us she considers TV shows and celebrity gossip legal research, and one of her goals is to help her clients ensure their children and grandchildren are not the next Snooki. At that, she thanked Central Florida Foundation for helping her clients reach their charitable goals and pass on their love for philanthropy to their children and grandchildren.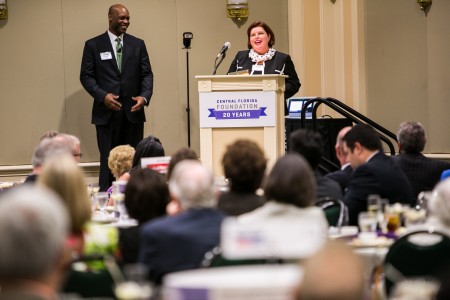 Fund holders Frank and Betsy Fulmer painted a picture for the audience when Betsy told us how she remembered a galvanizing moment at the young age of 11 or 12 years old when she was looking through a stain-glassed window and was blown away by its beauty. Her mother said that it was a gift and that there were gifts all around her that she would be able to see. At that moment, she said to herself, "Someday I am going to be able to give a gift like this."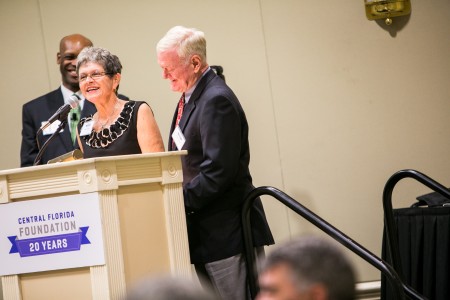 Elizabeth Brothers, a former board member and a strong advocate for fundraising and planned giving, reminded everyone of the importance of leading by example through giving back to the community.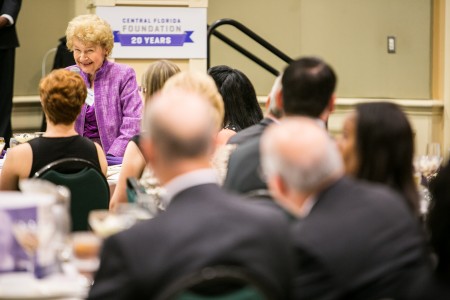 After walking through 20 years of history, our chair of the board of directors and CEO and President of Smart City, Marty Rubin, concluded our time together with a vision of what to expect over the next 20 years. He shared that Central Florida Foundation is the place to engage people in philanthropy in different ways. One way is through the Transfer of Wealth taking place in our community within the next 10 years. This is your chance to do something big and to do the work that inspires you. We are embracing entrepreneurs and guiding nonprofits building social enterprise strategies through our new unique group, Entrepreneurs in Action. In summary, we are here to help you make a difference in this place we call home, if even for a short while. It's about building a better Central Florida with our heads, our hearts, and our dollars to make our community one of the best in the world. This is where we're headed, are you ready to join us?
After hearing all of the inspiring experiences and a call to action, we were all sent off with an amazing performance by the Jones High School Choir. Everyone was blown away by the students' talent. CFF has supported the Choir since 1999 with a scholarship for a graduating senior and funding to support the program at the school in honor of Edna Hargrett. Ms. Hargrett was a teacher for over 20 years that helped students recognize the potential in themselves to go above and beyond to achieve academic excellence.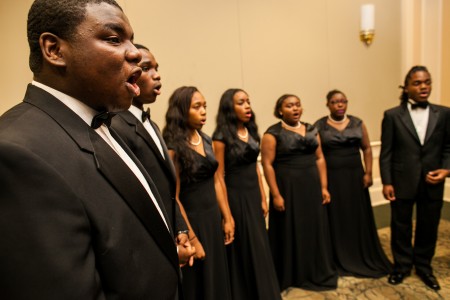 Ambassador Hutchings wrote in Education Week, "If you don't like the way the game is being played, then get in the game and change it." In my humble opinion, that is what it is all about. So, what game do you want to change?
Central Florida Foundation is here to help you find your own way to get in the game and make a difference. Visit our website to read more, or call us to see how we can connect your passion to impact. www.cffound.org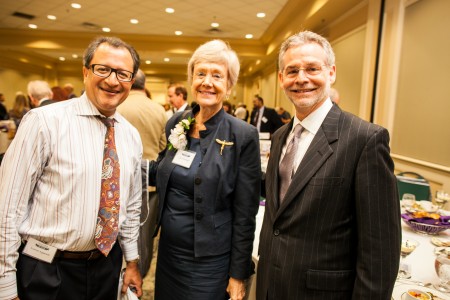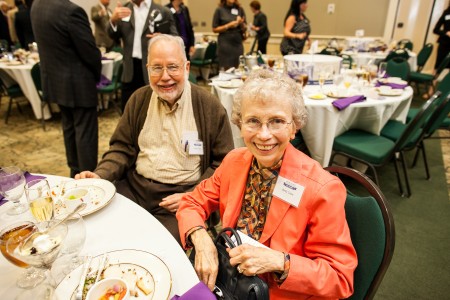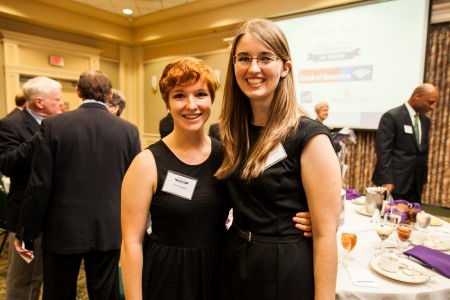 We are very appreciative to our primary event sponsor, Bank of America, and our secondary sponsors, Averett, Warmus, Durkee and Broad and Cassel for making this very special celebration possible.
Click here to see more pictures from the event on our Facebook page.