January 17 2018 • CFF Team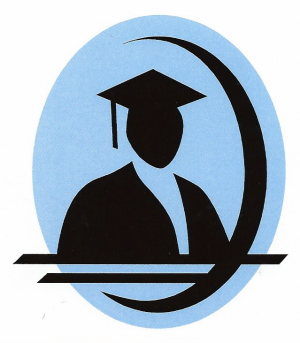 ORLANDO, Fla. — January 17, 2018 — Today Central Florida Foundation announces the establishment of the Brede-Wilkins Scholarship Fund at the Foundation. The fund is designed to support qualified individuals with financial assistance toward the cost of a higher education.
Consistent with the charitable purposes of Central Florida Foundation, the fund will provide scholarships to individuals pursuing an undergraduate degree. Applicants must have completed 500 hours of employment at Village on the Green, a Lifespace Community in Longwood, FL.
The 2018 scholarship process is now open. Qualifications include:
Initial applicants must have a minimum high school GPA of 3.0

Renewal applicants must have a cumulative

college GPA of 2.5.

Initial and renewal applicants must

have plans to be enrolled full-time in a degree-seeking program at an accredited post-secondary educational institution

Applicants must display

participation in community service and extra-curricular activities

Applicants must demonstrate the

character and motivation to work hard and complete their educational goals
For more information on how to apply, email bredewilkins@cffound.org.
"Central Florida Foundation is committed to continuing the legacy of the Brede-Wilkins Scholarship Fund to help students achieve their educational goals," said Mark Brewer, president and CEO of the Foundation. "We are honored to partner with residents of Village on the Green in this important endeavor."
The initiative was initially established in 1988 by Ellen H. Brede and her brother Leonard O. Wilkins, two of the founding residents of the Village on the Green Retirement Community. Since neither of the founders attended college, their collective intent was to provide educational scholarships to employees at Village on the Green and was administered by a local bank. To further continue its legacy, the committee has voted to establish the fund at Central Florida Foundation to run a more robust scholarship program.
Since inception, the effort has awarded 1,725 scholarships valued at over $3.2 million.
"The Brede-Wilkins Scholarship Fund is the crown jewel of our community," said Basil Pflumm, scholarship committee chair and Village on the Green resident. "This effort was initiated by two generous residents and has continued to be totally supported by residents since its inception – it truly brings our community together in a meaningful way."
To donate, click here. Checks should be made payable to Central Florida Foundation with Brede-Wilkins Scholarship Fund in the memo field and mailed to Central Florida Foundation, 800 N. Magnolia Avenue, Suite 1200, Orlando, FL 32803. For information on other ways you can give, including a planned gift to the fund, visit cffound.org.
###
About Central Florida Foundation
Central Florida Foundation is the place for people who want to invest in their community. The Foundation serves as the region's community foundation and is home to more than 400 charitable funds. The Foundation manages and invests funds, offers personalized service and expert giving advice, connects caring people, businesses, governments and organizations to local initiatives that build and inspire community, and empowers them to make informed decisions that make a difference now and in the future. The Central Florida Foundation works with individuals, families, businesses, professional advisors and nonprofits. For more information on the Foundation, please visit www.cffound.org.
A COPY OF THE OFFICIAL REGISTRATION AND FINANCIAL INFORMATION FOR THE CENTRAL FLORIDA FOUNDATION (CH3572) MAY BE OBTAINED FROM THE DIVISION OF CONSUMER SERVICES BY CALLING TOLL-FREE WITHIN THE STATE, 1(800) HELP-FLA. REGISTRATION DOES NOT IMPLY ENDORSEMENT, APPROVAL OR RECOMMENDATION BY THE STATE.