September 21 2018 • Ben Hoyer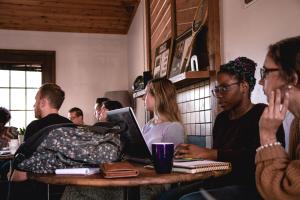 Thank you to everyone that made it out to the summer Rally pitch event earlier this week. (And, if you weren't there, you were missed!)

Rally continues working towards building Orlando as a hub for social enterprise, and it's evident to us that ideas to change the world can start here. Graduates from the previous cohort have moved on to receive additional investments and connections and we're confident this cohort will do the same. All exemplify the creativity, passion, persistence and commitment required of social entrepreneurs.
Yaupon Brothers American Tea Co. was selected for a $25K investment from the Entrepreneurs in Action Social Enterprise Fund. Yaupon focuses on replanting fallow citrus fields with native Yaupon Holly and harvesting the leaves for tea, in turn reducing water usage and eliminating fertilizer and pesticide usage in those fields while putting farmers back to work. Read the official press release HERE and watch the news interview HERE.
We're so excited for the potential of social entrepreneurs to address our world's most intractable problems, that we're not wasting any time building our next cohort. The application will open on September 21 on our website HERE, and watch for our next pitch event in April 2019.
We're also welcoming new Rally Makers. Rally Makers are innovative philanthropists who believe in the power of social enterprise to address our world's most intractable problems. Rally Makers are ready to push the envelope on what it means to give back while mentoring enterprises, supporting Rally financially and judging at the pitch event. Learn more about becoming a Rally Maker HERE or email me.
Lastly, a special thank to you to our major partners: Central Florida Foundation, Rollins College, Entrepreneurs in Action (EiA), Downtown CREDO, City of Orlando, Clean the World and all the Rally Makers. This would not be possible without your commitment and vision.
Onward,
Ben Hoyer, COO of Rally