June 17 2016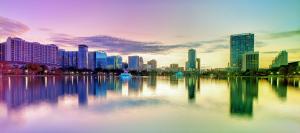 As you may be aware, the City of Orlando partnered with the Central Florida Foundation to manage the distribution of donations to the OneOrlando Fund. The OneOrlando Fund was designed to benefit nonprofits that directly assist survivors through counseling and other essential services.
Today, the Foundation and the City of Orlando agreed to pursue separate strategies to respond to the needs of our community.
Our strategy, now called the Better Together Fund, provides a way to respond to the needs of our community now and in the time ahead. This effort will take place through a transparent, accountable grant-making process addressing the following priorities:
- Nonprofits that are supporting the victims
- The LGBTQ, Hispanic, faith and other communities
- Underlying causes of this tragic event (not related to policy or advocacy)
- Other needs we cannot anticipate until we face them
The City of Orlando will pursue its own strategy to give funds directly to survivors and their families. To support this effort directly visit oneorlando.org.
We stand by the priorities and structure outlined above that were initially established. At the Foundation, we believe that honoring donor intent is the bedrock of ethical nonprofit governance. All gifts managed by the Foundation are used for the purpose stated by the donor.
Our strategy for granting funds remains the same, as does our dedication to helping the community heal after this tragedy.
As you know, the Central Florida Foundation is a public grant-making foundation that serves as a trusted philanthropic home for more than 400 charitable funds established by generous individuals, families and corporations.
We exist to encourage and support community-based philanthropy and maximize the charitable contributions of our community's investors over the long term. We are governed by a volunteer board of community leaders and run by professional staff with expertise in investing in the quality of life in our community.
If you plan to support the Better Together Fund through the Central Florida Foundation, visit www.cffound.org to donate online or mail checks to Central Florida Foundation, 800 N. Magnolia Ave., Suite 1200, Orlando, FL 32803. Checks should be made out to Central Florida Foundation with Better Together Fund in the memo line. For wire transfer instructions, contact mwarrick@cffound.org.
We are thankful for your continued support of the Foundation. Please feel free to contact us at 407.872.3050 or rcalderon@cffound.org should you have any questions or concerns.
Sincerely,
- Mark Brewer, President/CEO