December 06 2018 • Mark Brewer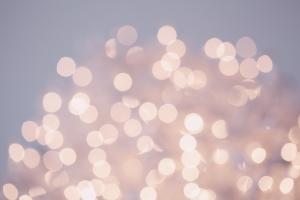 Dear Friends,
As the holiday season draws near, I am grateful for your commitment to making this community a place where everyone feels at home. One of the characteristics of our region that draws people here is our growing ability to sit together and dream. Central Florida Foundation began in 1994 as a dream around a table of local, passionate people, and I am amazed at how much we have done together since then.
Moments like that, and many others, are where the good stuff happens. They mark the points in time where everything can change, like a compass pointing towards a new direction.
With that, here are a few moments from our past year together:
Rally: The Social Enterprise Accelerator led two cohorts to refine and strengthen social ventures that bring solutions to pressing community issues while earning revenue. Orlando is well on its way to becoming a hub for social enterprise. It's evident that ideas to change the world start here.
The Homeless Impact Fund has worked collectively with public and private partners to build a system to reduce homelessness in Central Florida. Thanks to philanthropic investments of more than $7 million from the community, over 339 of the most vulnerable citizens have found housing, healthcare, and mental health services, along with more than 70 families that have received employment assistance to help sustain their housing. With all of this monumental progress, there is still much to do to continue towards the goal of making homelessness rare, brief and one-time.
The Better Together Fund has worked to build a stronger, more inclusive Central Florida after the Pulse tragedy. From helping to stabilize families and individuals directly affected by the tragedy, to providing cultural competency training for mental health counselors, to working with school districts to create more accepting classroom environments, it feels that things are moving in a positive direction.
100 Women Strong used research and local experts to design a pilot program with the University of Central Florida and Early Learning Coalition of Orange County. The program implemented a parenting model in child care centers in Pine Hills, with the goal of increasing attachment between caregivers and children ages 0-5 in order to bolster children's sense of security to prepare them for Kindergarten and beyond. The pilot has proved successful and is being implemented in additional child care centers in the area.
We have partnered with Heart of Florida United Way and valuable community partners on the Central Florida College Access Network, which connects students – from young to
adult - to the resources they need to get where they want to go. We believe that education, in all its forms, opens doors and opportunities that wouldn't exist otherwise. By helping more Central Floridians develop skills, we're developing a workforce that will support the local economy from right here at home.
There's a place for you and your family to be a part of these moments and to create your own. Let's begin with a conversation – big or small –we're here and ready to listen. From all of us at Central Florida Foundation, we wish you a memorable holiday season!
All my best,
Mark Brewer, President/CEO