November 20 2015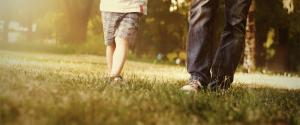 As we approach Thanksgiving this week, we hope you are getting ready to enjoy the holiday. Before you're off to enjoy food, family and friends, we want to share with you the 5 ways you can invest in your community. You can be assured that we will take care of all of the administrative details while you enjoy making a difference.
See which way is the best for you:
1. Create Your Own Fund- Whether you're looking for a flexible and easy alternative to maintaining a foundation, building on a tradition of giving, or interested in creating a legacy, there are many options to help you accomplish your goals.
2. Donate to an Existing Fund- If now is not the right time to start a fund, you can make an outright gift online to an existing fund that matches your passion.
3. Support Our Initiatives- We have a number of community-focused initiatives and affiliates that are working on specific philanthropic priorities, including our Entrepreneurs in Action, Women in Philanthropy, Tri-County Legacy Fund and others.
4. Planned Giving- You can use different types of assets to establish a fund, give to an existing fund and make a planned gift. Giving can be done directly or through a gift model that can provide tax benefits and even income.
5. Transfer of Wealth- A little goes a long way when you endow 5% of your total assets to help strengthen the community we all love. Your gift can serve as an inspiration for others to do the same.
Contact us at 407.872.3050 to talk about which option is best for you. We are ready to help you invest in your community in the way that's best for you.