June 08 2019 • CFF Team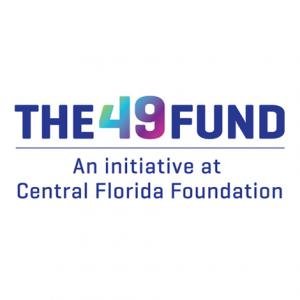 ORLANDO, Fla.—(June 8, 2019) – In its continuing effort to honor those lost in the Pulse tragedy, The 49 Fund at Central Florida Foundation will today award four scholarships in the amount of $4,900 each for local college students. The recipients, their hometowns and schools include:


Sebastian Anchea (Apopka) – Florida State University
Jacob Davis (Winter Park) – Rollins College
Wilfredo Guzman (Orlando) – Rollins College
Dean Rooney (Leesburg) – Florida State University
The 49 Fund at Central Florida Foundation was created in 2017 as a partnership between local attorney Barry L. Miller and the LGBT+ Center Orlando (The Center). Since its inception, now 21 students have been awarded $4,900 each, totaling $98,000.
To qualify for the scholarship, students must be self-identified as 'out' and a member of the LGBT community, attend an accredited two- or four-year institution of higher learning on a full-time basis, earn a 3.0 GPA or higher and demonstrate a commitment to improving the Central Florida community.
The 49 Fund at Central Florida Foundation worked closely with local LGBT organizations to identify potential applicants from local high schools and universities. The scholarship committee interviewed applicants and made recipient recommendations to Central Florida Foundation's board of directors.
"Central Florida Foundation is honored to steward The 49 Fund and support the educational goals of LGBT students in our community," said Mark Brewer, president and chief executive officer of Central Florida Foundation.
According to attorney Barry L. Miller, The 49 Fund at Central Florida Foundation will honor those whose lives were lost by providing a scholarship opportunity to LGBT students striving to make Central Florida a better place.
"The tragedy at Pulse rocked our community, but it also demonstrated how our city came together," said Miller.
"Recipients of The 49 Fund must commit to taking a leadership role in the community; we are developing our leaders of tomorrow."
For more information and to donate, visit www.The49Fund.org.
###
About Central Florida Foundation
Central Florida Foundation believes in the power of philanthropy and that thoughtful strategies, combined with a generous community, make Central Florida a place where everyone feels at home. The Foundation works with families focused on giving back, nonprofits and across public and private sectors to bring philanthropy to life. It all began in 1994 as a dream around a table of local, passionate people, and has grown to be one of the community's most trusted resources. Learn more at cffound.org.
About The Closing Agent
Serving Central Florida since 1993, Orlando-based The Closing Agent (TCA) is a full-service title and escrow agency that handles every step from contract to closing for both residential and commercial real estate transactions. With in-house professionals in real estate and corporate law, TCA clients benefit not only from the firm's ability to proactively identify issues that may arise during their transaction but also from its ability to resolve them in an expeditious and cost-effective manner. This expertise, coupled with TCA's ability to effectively integrate its services with those of its clients produces a seamless experience for buyers, sellers and their representatives. For more information, visit www.theclosingagent.com.

About The LGBT+ Center Orlando
Serving Central Florida for over 38 years, making it one of the oldest centers in the nation, providing community services that incorporate the following philosophies; serve as a sanctuary for all LGBT+ people, provide programs and services that empower, educate and entertain and to strengthen the intellectual, physical, social, emotional and spiritual well-being of the community. The Center seeks to build strong strategic alliances for increasing influence, improving communication and strengthening relationships between the LGBT+ community and the broader public. For more information visit www.thecenterorlando.org