March 28 2017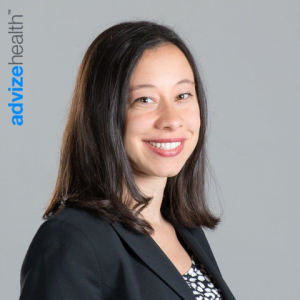 We recently had the opportunity to get to know one of 100 Women Strong's members, Jeanmarie Loria. Learn more about her in our conversation below.
While Jeanmarie might not be an Orlando native (you can definitely tell that she is a true New Yorker when you hear her speak) she has made an impact and built a network that would make you think she was born and raised here. She manages and leads a group of healthcare consultants at Advize Health that provide cost-effective and efficient medical record review services to identify inconsistent documentation between clinical records and claim payment data. Their expert team of experienced healthcare professionals have extensive knowledge in auditing, coding and claims recovery that deliver valuable results and increased savings to healthcare providers.
What was your driving force to join?
I have seen the collective giving model drive change in the past, and I see 100 Women Strong as a way to do more than raise funds on my own. In the past I have raised funds on my own, but I would rather partner with colleagues and women who I respect and admire. I am sure you have heard the Helen Keller quote, "Alone we can do so little; together we can do so much." With that, I am moved by the way we can work together to inspire women while elevating our community and other organizations. Collective giving is more impactful than simply donating money, it's an investment in the community that drives results. I like that we invest in solutions rather than simply throwing money at an issue.
Why do we need 100 Women Strong in the region?
100 Women Strong is a vessel to provide women, children and their families with the tools needed to live well – socially, economically, emotionally, physically and everything in between.
Where would you like to see 100 Women Strong in 5 years?
In five years, I would like to see 100 Women Strong develop and expand its reach and diversity.
What kind of impact do you think the group can have?
100 Women Strong has already made a lasting impact in the community, and we can continue to empower and educate women in our community. I am thrilled to be a part of this work happening right here in Central Florida!