February 04 2019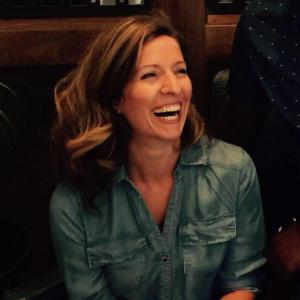 We recently had the opportunity to get to know one of 100 Women Strong's members, Lauren Chianese. Learn more about her from our conversation below.
Lauren has been a lifelong advocate for quality education for all children, focusing on equity for children living in low-income communities. Raised in Central Florida, Lauren moved to Los Angeles after college when she joined Teach For America (TFA) - a program that recruits top level college graduates to serve as classroom teachers in rural and urban communities in the U.S. In Los Angeles she became committed to fighting for education equity after meeting her 7th grade math and science students, who had so much potential but also so many barriers ahead of them due to their economic circumstances. The memory of her first classroom and the goal to remove barriers and enabling children to reach their full potential through education is what drives Lauren. This vision took her to the Office of Los Angeles Mayor Antonio Villariagosa where she led state and federal policy initiatives aimed at increasing education quality and equity. She moved back to her hometown in 2012 and continued her work in education, working in policy at the state level then as the founding executive director of Teach For America's new Orlando region. Currently Lauren is working to launch a Collective Impact initiative - The Minga Forum - an effort to bring leaders together to ensure all children in Central Florida have access to high-quality early childcare.
What was your driving force to join?
I joined because I missed the network of community leaders I developed while in Los Angeles. I love being back in Orlando but in my first few years my work was largely focused at the state level. Now that I am looking to make change locally, I desired a network of other individuals with similar ambitions. I loved the idea of 100 Women Strong because it is a group of driven women leaders who care deeply about the community.
Why do we need 100 Women Strong in the region?
While women are the majority of fundraisers, men are more often leaders within the sector. I believe that an equal balance of women decision makers is important because women see systemic issues from different angles. When lots of different perspectives are combined that results in more dynamic solutions. The approach to funding and the focus on strategic philanthropy are two other reasons why 100 Women Strong is such an asset. The flexibility of a self-governed group means 100 Women Strong can be responsive and innovative in the group's funding approach, providing opportunities for nonprofits to try new programs. 100 Women Strong exposes its members - many of whom are leaders in fields outside of the community service sector - to the challenges the community faces, and these women become advocates for change within their own networks outside of 100 Women Strong as well.
Where would you like to see 100 Women Strong in 5 years?
In five years, I would like to see an increase in the number of members. Philanthropy is so important to ensure that a community thrives. We have to support each other, and many feel like they don't have a part to play because they can't make large gifts. 100 Women Strong challenges that assumption by bringing the funds of many women together to make a deeper impact. This allows women to have a direct impact on their community and cultivates a habit of giving that will endure over time.
What kind of impact do you think the group can have?
In addition to uplifting the next generation of women leaders and philanthropists, I think this group can increase awareness of the greatest needs and most impactful levers in the community.