February 27 2017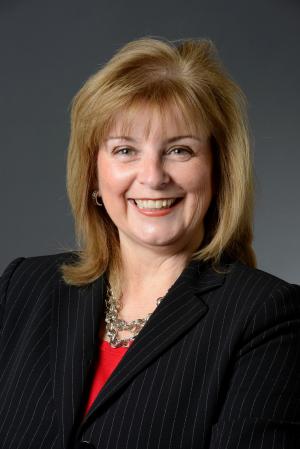 We recently had the opportunity to get to know one of 100 Women Strong's members, Cheryl Courier. Learn more about her in our conversation below.
Cheryl was born and raised in Durban, South Africa and immigrated to the United States with her husband in 1987. She became a United States citizen in 1995. She has a 22 year old son who attends the University of Central Florida and is working on a degree in computer science. Cheryl is the Vice President Central and North Florida at Kelly Services. She has worked for Kelly Services since 1988 starting her career in Lakeland, Florida then Tampa before moving to Orlando. In her current role she is responsible for a territory that extends from Central Florida to the Georgia border. Her team puts approximately 3,000 employees a day to work in roles that cover warehouse, call center, office, education, engineering, IT and finance. Cheryl has held numerous volunteer and board positions with the Boy Scouts of America, GoSHRM, and Workforce Central Florida.
What was your driving force to join?
My friend Leslie Hartog introduced me to 100 Women Strong and invited me to join. I was most intrigued by the possibilities of what 100 strong women could do to create and lead change in our community.
Why do we need 100 Women Strong in the region?
I think this can be best answered with a quote from Nelson Mandela who said, "The true character of a society is revealed in how it treats its children." We need groups like 100 Women Strong to ensure that issues affecting women and children in Central Florida are recognized and addressed.
Where would you like to see 100 Women Strong in five years?
I would like to see our group as a strong, independent group of women who are recognized not only as philanthropists but also as thought leaders for issues affecting women and children in Central Florida.
What kind of impact do you think the group can have?
It is my hope that this group will not only impact our community today through philanthropy but also through mentoring to develop the next generation of women philanthropists in Central Florida.
Thank you Cheryl for sharing your thoughts with us!