June 29 2017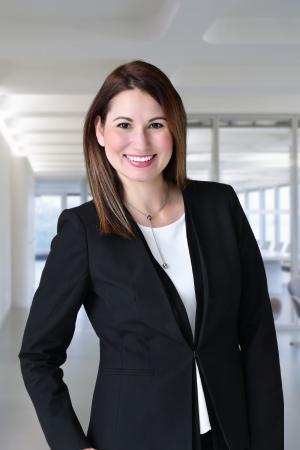 We recently had the opportunity to get to know one of 100 Women Strong's members, Catherine Losey. Learn more about her from our conversation below.
Catherine was born and raised in Vero Beach, Florida. She moved to Orlando after attending college and law school at the University of Florida, where she met her husband and law firm partner, Adam Losey. After the birth of their daughter Savannah and spending nearly a decade representing Fortune 20 companies at the national and international level at Akerman LLP and Littler Mendelson PLC, Catherine founded Losey PLLC, a boutique full-service law firm, in September 2016. Catherine and Adam enjoy litigating cases together, and have quickly expanded the firm to three offices throughout Florida (Tampa, Orlando, and Tallahassee). On the weekends, Catherine and Adam enjoy taking 2-year-old Savannah swimming and to the Orlando Science Center. Savannah's favorite adventure is going on Disney cruises, and has said that she wants to live on the "Mickey boat" when she gets older.
What was your driving force to join?
I wanted to work with a group of like-minded women to continue my passion to empower women and help children in Central Florida. I am excited about the opportunity to meet and build relationships with women in my community that have similar goals. The collaboration with community partners as a strategic philanthropist intrigued me since I have volunteered and donated to charities, but I have never been part of a collective giving effort. 100 Women Strong is unique in that it empowers female philanthropists to be financial decision-makers and also empowers the women in the community who are impacted by our investments.

Why do we need 100 Women Strong in the region?

My prior experience as a guardian ad litem and volunteer jury advisor and judge for Teen Court has opened my eyes to the many needs in our community. While these needs are sometimes addressed in piecemeal fashion, it is rare to see a local effort with a focused and consistent approach to the issues. 100 Women Strong is so greatly needed in our community to research the needs and develop solutions for addressing them that are financially sound and effective.

Where would you like to see 100 Women Strong in five years?

I would like to see more women join 100 Women Strong within the next five years and for the giving circle to gain more exposure in the community.

What kind of impact do you think the group can have?

With the power of pooled funds, 100 Women Strong has the ability to not only impact individual lives, but impact the entire Central Florida community through financial support and creating advocates for social change.

Thank you Catherine! Learn more on how you can join other like-minded women like Catherine in giving back to the community here.