July 01 2019 • 100 Women Strong Team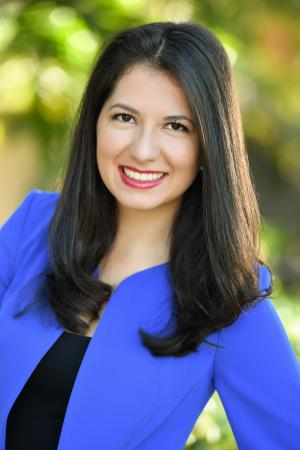 In our latest member spotlight, meet Karen Vergara. Karen is a native of Colombia and was raised here in Orlando. Professionally, she works as a Financial Advisor for Allgen. Previously she worked for Deloitte as a Certified Public Accountant and Certified Global Management Accountant and graduated with a degree in Accounting from the University of Central Florida.
Personally, she enjoys traveling and has traveled to more than thirty countries on her own and and with her husband, Jorge. In her travels, she has also visited the seven wonders of the world. Outside of work and travel, she spends time triathlon-training and follows a plant-based diet.
She joined 100 Women Strong after a friend and member, Jeanmarie Loria introduced her to Avani Desai, co-chair of the giving circle. Karen admired Avani as a professional and woman, and was intrigued by her commitment and passion for the giving circle. As she attended more events and got to know the wonderful women that are part of the the initiative, she knew that she had to be part of something that went beyond event planning and fundraising to make a difference in the community. The ability to have a say on how the grant dollars are invested, the flexibility on her time commitment and the impact in the local community were just a few of the many reasons why she decided to join.
Giving back to Karen means feeling grateful for what she has and sharing it joyfully with those who need it. "If there is no gratefulness and joy in giving back, it is meaningless."