Round Up: Vol. 2
December 04 2017 • CFF Team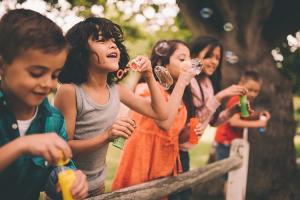 We know it's a busy time of year, so here are a few quick updates to keep you in the loop with all that's happening at Central Florida Foundation. Be sure to follow along on social media to get the updates in real time! Here we go…
Board member and 100 Women Strong co-chair Avani Desai shared how she builds a sense of generosity in her children, with a focus on giving at the end of the year on WMFE. Click here to hear the spot.
Mark shared his thoughts on #givingtuesday with the Orlando Sentinel earlier here.
On December 13th we are hosting the Nonprofit Financial Summit with Edyth Bush Institute for Philanthropy & Nonprofit Leadership to provide an educational opportunity for finance and accounting staff of Central Florida nonprofits to learn about the biggest change to financial reporting in the last 20 years. Find more details here.
Congratulations to board member Mike Frumkin and 100 Women Strong member Nancy Ellis on all of their work on Evans High School – A Community Partnership School. Here is a video describing the project and what an impact is has had in the Evans community so far. Mutual of America gave Children's Home Society and its partners an award and grant for the collective work.
Board member Robert Newland launched a new website LatinoJobsOnline.com, a bilingual job board for Puerto Rican evacuees. Revenues in excess of operation expenses will be donated to our Together for Puerto Rico fund and the Heart of Florida United Way's relief efforts in Puerto Rico.
We hope you have a great week - keep following along with us as we're "building community by building philanthropy." Ready to continue the conversation on how you can get involved? Contact us.