Regional Priorities Call for Leadership from the Independent Sector
December 20 2013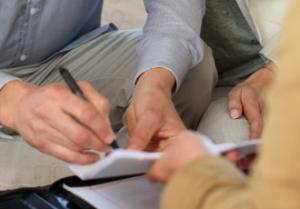 By Mark Brewer, Foundation President/CEO
As the business community continues to look at future priorities for Central Florida, the Board of the Central Florida Partnership has called on leaders in the Independent Sector to take the lead in redefining the future of myregion.org, a line of business of the Partnership. Myregion has a long history of research and consensus-building across the Central Florida region.
Over 20,000 leaders developed a Regional Growth Vision through the coordination of myregion.org. We have identified key environmental areas, quantified the economic impact of the arts, provided the organizational and foundational support for regional improvement in math and science, and ensured the completion of a Comprehensive Economic Strategy.
As the incoming Chair of myregion.org, I am proud to be part of a team of leaders who will carry on the tradition of this great organization and to engage the resources and knowledge of Independent Sector leaders. To see the rest of the story in Every Monday, Click Here.